What Should I Do If I'm Involved In A Truck Accident?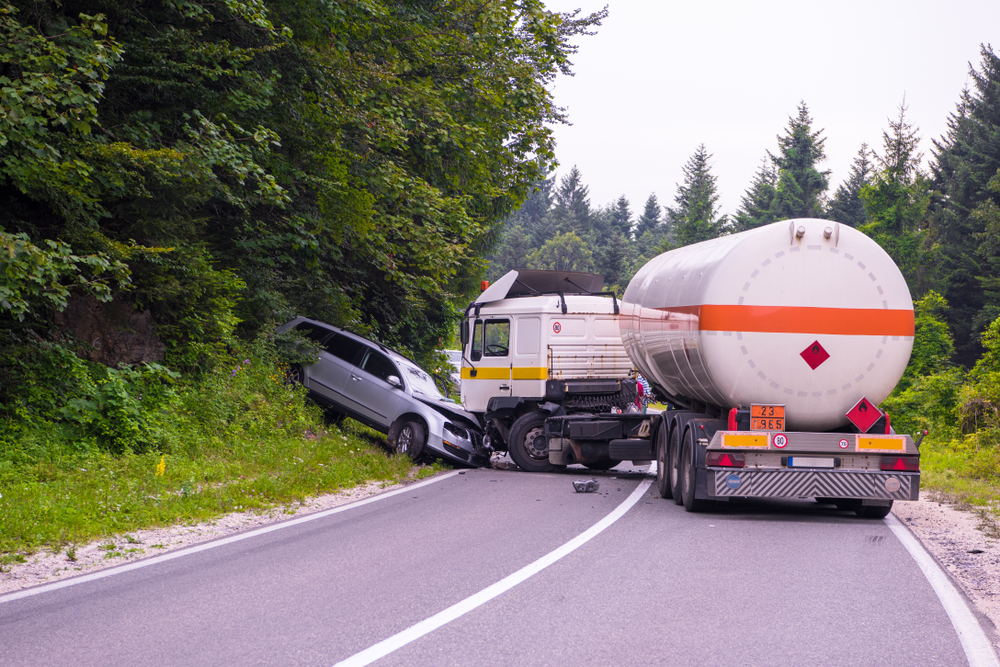 Can I file a claim without an attorney?
Knowing what to do after a truck accident can be confusing. You or a loved one can suddenly sustain a serious injury that could require surgery and weeks or months spent recuperating from your accident. And during that time, you cannot work and bills can add up fast.
That's why it's critical that you know what to do immediately after a truck accident. The longer you wait to take legal action, the more difficult it could become for you to obtain the money you rightfully deserve for your accident.
That's why you need Villari, Giannone and Matteo on your side, fighting for your rights. We know what to do and how to turn the facts into a successful, legal case. Simply contact us and schedule your free case evaluation today.
What to do
After a truck accident, injury victims need to act fast to protect their rights. You generally only have two years to take legal action due to the "statute of limitations" in Pennsylvania and New Jersey. Deadlines can vary in other states.
Evidence can disappear quickly, particularly Hours of Service (HOS) records and data stored in the truck's so-called "black box." And without this data, you could have a hard time building a strong, legal case. As a result, after your accident, make sure you do the following:
At the accident scene
Call 911 and ask them to send an ambulance and the police to investigate your accident.
Get the truck driver's name, insurance information, name of trucking company he or she works for and the address and phone number of the trucking company.
Take photographs of your accident before moving vehicles. Take pictures of visible injuries as well as damage to vehicles, road conditions, street signs and anything else that seems important or out of the ordinary.
Talk to witnesses and get their full name, address and phone number.
After the accident
Contact our law firm and schedule an appointment with us.
Contact your insurance company and tell them you have been in an accident caused by a truck driver. Do not say anything else. Anything you say could be used to deny your claim. If they have any questions, direct them to contact our law firm.
If someone from the truck driver's insurance company contacts you, do not talk to them. Direct all questions to us. Anything you say could be used to deny your claim.
If the trucking company contacts you, do not talk to them. Direct all questions to us.
If someone makes a settlement offer for your accident, do not automatically accept it. We can help you review any offers to make sure you're being fairly compensated.
What we can do
As your attorney, we can:
Deal directly with insurance companies on your behalf.
Investigate your trucking accident.
Obtain important accident data from trucking company.
Research truck company to see if similar accidents occurred in the past.
Analyze trucking company's hiring records.
Negotiate with insurance companies for more money.
Take legal action against insurance companies if they refuse to negotiate.
Appeal your case if necessary.
"Want to thank all of you once again not only for your professional services but your friendship and feeling like family through all of these past four years as we fought to rebuild Stefanie's life. I could not have made a better choice for helping us through this ordeal."

Karl

"They are all very helpful, caring and they do everything to try to make sure you as a client are OK and get you what you deserve. I would recommend them to anyone. They are a great law firm."

Tiffany

"I will happily be recommending your firm to anyone who may need your help in the future because of Jen, Eric and Brian."

Michelle
Hear What Our Clients Have to Say