Philadelphia Uber Accident Lawyer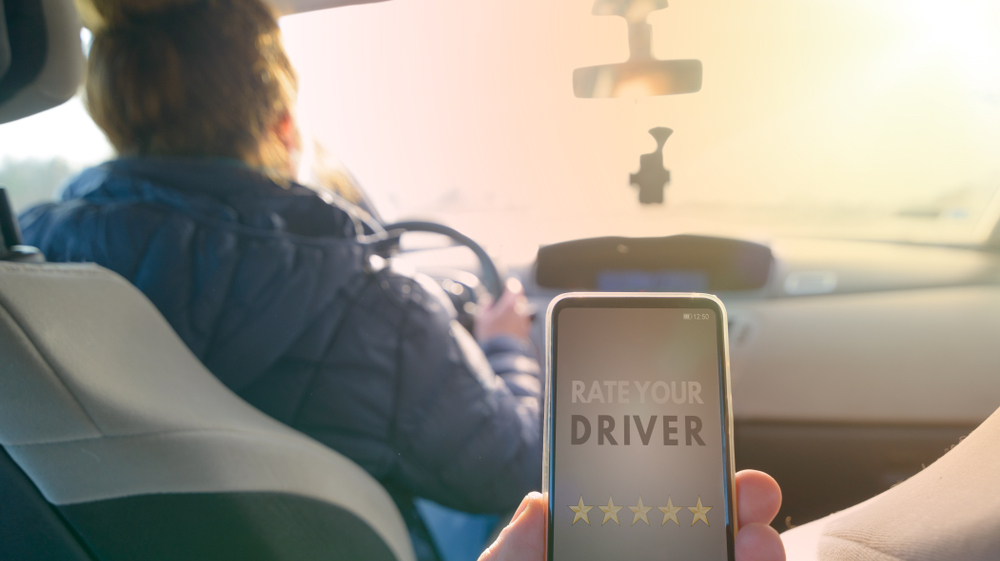 Seasoned Philadelphia Uber Accident Lawyer Pursues Maximum Financial Recovery for Clients Injured in Crashes Involving Rideshare Vehicles in Pennsylvania and Throughout New Jersey
While rideshare services like Uber are seen as a safe form of transportation, Uber drivers are just as likely as other motorists to commit an error or act of negligence behind the wheel. If you were hurt in an Uber accident, let a Philadelphia Uber accident lawyer help you to seek compensation for your expenses and losses. 
At Villari, Giannone and Matteo, our firm operates under the principle that we are not working on cases but rather for our clients. That's why we put in the time necessary to fully investigate and prepare your case so that we can thoroughly pursue every legal avenue to get you the maximum financial recovery possible. When you have been involved in an accident while riding in an Uber or after being hit by an Uber driver, you need legal counsel to help you protect your interests. Reach out to Villari, Giannone and Matteo for a free initial case review to go over your options for compensation with a Philadelphia Uber accident lawyer from our legal team. 
Common Causes of Uber Accidents
Driving an Uber or other rideshare vehicle can be more difficult than driving your own vehicle. Uber drivers are faced with many more demands on their attention, including managing ride requests, following GPS navigation, and interacting with passengers. Uber drivers also face financial pressures to complete rides as quickly as possible. As a result, there are a wide range of potential causes of Uber accidents, such as:
Reckless driving, including swerving through traffic or excessively speeding
Tailgating
Distracted driving, including cell phone use or interaction with passengers
Unsafe turns or lane changes
Failing to check mirror or use turn signals
Running red lights/stop signs or disregarding other traffic signals
Drowsy or fatigued driving, with many Uber drivers working long shifts and late hours
Intoxicated driving
Driver inexperience
Unfamiliarity with local roads
Inadequate vehicle maintenance
Other potential causes of or contributing factors in Uber accidents include vehicle defects, poor road conditions like potholes or black ice, and poor visibility.
Recovering Compensation after an Uber Accident
When you have been injured in an Uber accident through no fault of your own, you may be entitled to recover compensation for expenses and losses that you have sustained, including:
Vehicle repair or replacement costs, if you were driving your own vehicle in the accident
Costs of medical treatment and rehabilitation for injuries you sustained, along with long-term care costs if you are left with permanent disabilities
Loss of wages, income, and employment benefits if you miss time from work or are permanently impaired from returning to gainful employment
Pain and suffering
Reduced quality of life due to disabilities or visible scarring and disfigurement
When an accident is caused by an Uber driver, rideshare laws in Pennsylvania and New Jersey require the driver to be covered by certain minimum levels of insurance coverage, depending on the circumstances at the time of the accident. These insurance requirements include:
If the driver is not logged onto the Uber application, then their own personal auto insurance policy as required by state law applies.
If the driver is logged into the Uber app and is awaiting a ride request, the driver must have bodily injury liability coverage of at least $50,000 per person, $100,000 per accident, and property damage liability coverage of at least $25,000 per accident.
If the driver has accepted a ride request, is driving to pick up a passenger, or has a passenger in the vehicle, Pennsylvania requires drivers to have combined liability coverage of at least $500,000 per accident, although Uber provides its drivers with $1 million in coverage. New Jersey law requires drivers to have $1.5 million per accident in combined liability coverage. Uber also provides equivalent amounts for uninsured/underinsured motorist coverage. 
Let a Philadelphia Uber Accident Lawyer from Villari, Giannone and Matteo Help You Get Compensation for Your Injuries and Losses
If you have been involved in an Uber accident, you need experienced legal representation to ensure you have the best chance at recovering maximum compensation for your injuries and losses. With a Philadelphia Uber accident lawyer from our firm in your corner, you can expect us to thoroughly pursue your legal rights by:
Recovering evidence from the accident, and working with accident reconstruction experts if necessary, to determine who should be held at fault for the accident and your injuries
Documenting your expenses and losses to determine what fair compensation looks like in your case
Filing your claims with the insurance companies and at-fault parties to aggressively pursue financial recovery for you through a negotiated settlement if possible, or by winning your case in court or at trial if necessary
Contact Our Firm Today for a Free Case Evaluation to Discuss Your Legal Options with Our Philadelphia Uber Accident Lawyer
Don't wait another day to start a legal claim to recover compensation for injuries and losses that you have suffered from an Uber accident. Contact Villari, Giannone and Matteo today for a free, no-obligation consultation to discuss what our firm can do to help you through the process of securing the financial resources you need for your recovery. 
Frequently Asked Questions about Uber Accidents in Philadelphia
Can I recover compensation if I was injured while riding in an Uber that was hit by another negligent driver?
Yes. When another driver causes an accident with the Uber vehicle that you are riding in, you can pursue a claim for compensation from that at-fault driver and their insurance company. If the driver does not have insurance or if their insurance coverage isn't enough to fully compensate you for your losses, you can also turn to Uber for compensation through its insurance coverage which includes uninsured/underinsured motorist coverage that covers Uber passengers.
How long do I have to file a lawsuit after an Uber accident?
In both Pennsylvania and New Jersey, under the statute of limitations, you generally have two years from the date of an Uber accident to file a lawsuit against the driver or other parties at fault for the crash and your injuries. If you file a lawsuit after the statute of limitations has expired on your claim, your case will likely be dismissed by the trial court and you will lose your right to recover compensation in a legal claim.
"Want to thank all of you once again not only for your professional services but your friendship and feeling like family through all of these past four years as we fought to rebuild Stefanie's life. I could not have made a better choice for helping us through this ordeal."

Karl

"They are all very helpful, caring and they do everything to try to make sure you as a client are OK and get you what you deserve. I would recommend them to anyone. They are a great law firm."

Tiffany

"I will happily be recommending your firm to anyone who may need your help in the future because of Jen, Eric and Brian."

Michelle
Hear What Our Clients Have to Say