Philadelphia Lyft Accident Lawyer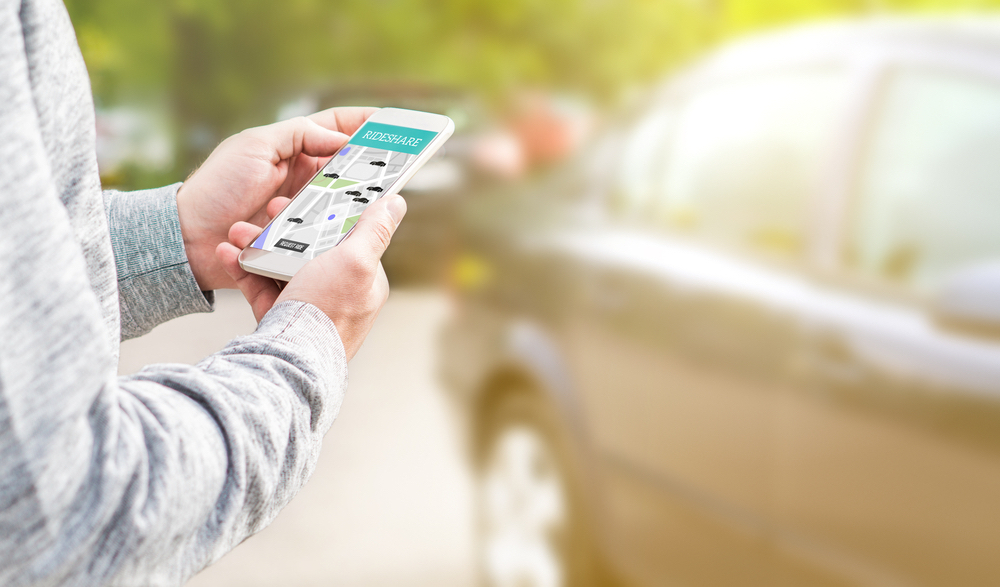 Experienced Philadelphia Lyft Accident Lawyer Helps Clients Navigate the Complex Rideshare Accident Claims Process in Pennsylvania and Throughout New Jersey
Rideshare services like Lyft have become a popular transportation alternative, as users appreciate Lyft's convenience and apparent safety. But Lyft drivers are ordinary motorists who are just as susceptible to errors and negligence behind the wheel. If you have been involved in an accident with a Lyft vehicle, you deserve to seek financial recovery for the losses you have sustained. A Philadelphia Lyft accident lawyer from Villari, Giannone and Matteo can help.
Our attorneys are not afraid of standing up to big corporations and insurers to demand the financial recovery you deserve after being hurt through no fault of your own. When we take on your case, we are always prepared to fight as hard as needed to recover the maximum compensation possible in your case. The right lawyer can make all the difference in the outcome of your case. Choose the attorneys who will be there for you when you need them most. 
When you have been hurt in an accident with a Lyft vehicle, don't wait to pursue the financial compensation you need to help you recover from your injuries. Reach out to Villari, Giannone and Matteo for a free initial consultation to discuss your legal options in your case with a Philadelphia Lyft accident lawyer from our firm. 
Most Frequent Causes of Lyft Accidents in Philadelphia
Because Lyft drivers undergo no special training, they are just as susceptible to causing an accident as any other driver on the road. Due to the demands of rideshare driving, there are a wide range of potential causes of Lyft accidents, including:
Tailgating
Running red lights or stop signs
Turning, changing lanes, or pulling into traffic without checking mirrors or signaling
Making illegal turns
Failing to yield the right of way
Drowsy/fatigued driving, as some Lyft drivers may work long shifts or in the late hours of the night
Driver inexperience, or a driver's unfamiliarity with local roads
Deferred or inadequate vehicle maintenance
What Compensation Can You Get after Being in a Lyft Accident?
After you have been injured in a Lyft accident, you may have the right to pursue a claim for compensation for expenses and losses you have incurred or will incur due to the accident, such as for:
Vehicle repairs or reimbursement of the value of a totaled vehicle, if you were driving your car and were hit by a Lyft vehicle
Medical and rehabilitation expenses
Costs of long-term medical and personal care if you suffer permanent disabilities that impair your daily living
Loss of wages or income from missed time from work
Loss of future earning capacity and job benefits if you are permanently disabled from returning to the workforce
Pain and suffering
Lyft's Insurance Coverage
Under Pennsylvania and New Jersey law, rideshare drivers must carry certain minimum insurance coverages while operating for Lyft or other rideshare companies. While drivers may purchase their own coverage, coverage is usually obtained through Lyft itself. The mandatory coverages include:
When a driver is logged into the Lyft mobile application and awaiting a ride request: Bodily injury liability coverage of $50,000 per person, $100,000 per accident; property damage liability coverage of $25,000 per accident.
When a driver has accepted a ride request, is picking up a passenger, or has a passenger in the vehicle: Pennsylvania mandates combined liability insurance coverage of at least $500,000 per accident, although Lyft provides coverage of $1 million. New Jersey requires combined liability coverage of $1.5 million per accident. 
How a Philadelphia Lyft Accident Lawyer at Villari, Giannone and Matteo Will Demand Financial Recovery and Justice for You in Your Case
When you've been hurt in a Lyft accident, you deserve to keep your focus on treating your injuries. Let a Philadelphia Lyft accident lawyer from Villarim, Brandes & Giannone, P.C. handle all the details of preparing your legal claim and pursuing maximum compensation for you. When you choose our firm to help with your case, you can expect us to:
Investigate what happened in the accident to determine which party or parties can be held liable for your injuries and losses
Identify applicable insurance coverages that you can file claims for compensation against
Document your injuries and losses to ensure we pursue full financial recovery for your past, ongoing, and future expenses and needs
Timely file your claims with the liable parties and insurers
Vigorously pursue compensation for you through a negotiated settlement, or if necessary by taking your case to court and trial
Contact Us for a Free Case Evaluation to Discuss How a Philadelphia Lyft Accident Lawyer Can Make a Difference for You
Pursuing compensation after a Lyft accident can be incredibly complex and time-consuming. Get the legal help you need to demand financial compensation for your injuries and losses. Contact Villari, Giannone and Matteo today for a free, no-obligation case review to learn more about how our firm can assist you with your claim and advocate for your rights and interests.
Frequently Asked Questions about Lyft Accidents in Philadelphia
Do I need an attorney to pursue a claim after a Lyft accident?
Although you may believe that you can handle your claim for compensation after a Lyft accident on your own, you may not know that accident victims who are represented by an attorney often recover more compensation than injury victims who try to handle their claim on their own. Insurance companies handle numerous claims every single year and have many tricks and tactics they use to get injury victims to accept less than what their claim should be worth. An attorney will have experience dealing with the insurance company and will know how to protect your interests while pursuing your claim. A lawyer will also be able to properly value your claim so that you know any settlement you accept represents fair compensation.
How long do I have to file a Lyft accident claim?
Under Pennsylvania's and New Jersey's statute of limitations on motor vehicle accident claims, you typically have two years from the date of a crash to file a lawsuit against the driver or other parties responsible for the accident. Waiting too long to file your claim in court may result in your case being dismissed as untimely and losing your opportunity to recover compensation for your injuries and losses.
"Want to thank all of you once again not only for your professional services but your friendship and feeling like family through all of these past four years as we fought to rebuild Stefanie's life. I could not have made a better choice for helping us through this ordeal."

Karl

"They are all very helpful, caring and they do everything to try to make sure you as a client are OK and get you what you deserve. I would recommend them to anyone. They are a great law firm."

Tiffany

"I will happily be recommending your firm to anyone who may need your help in the future because of Jen, Eric and Brian."

Michelle
Hear What Our Clients Have to Say