Philadelphia Slip And Fall Lawyer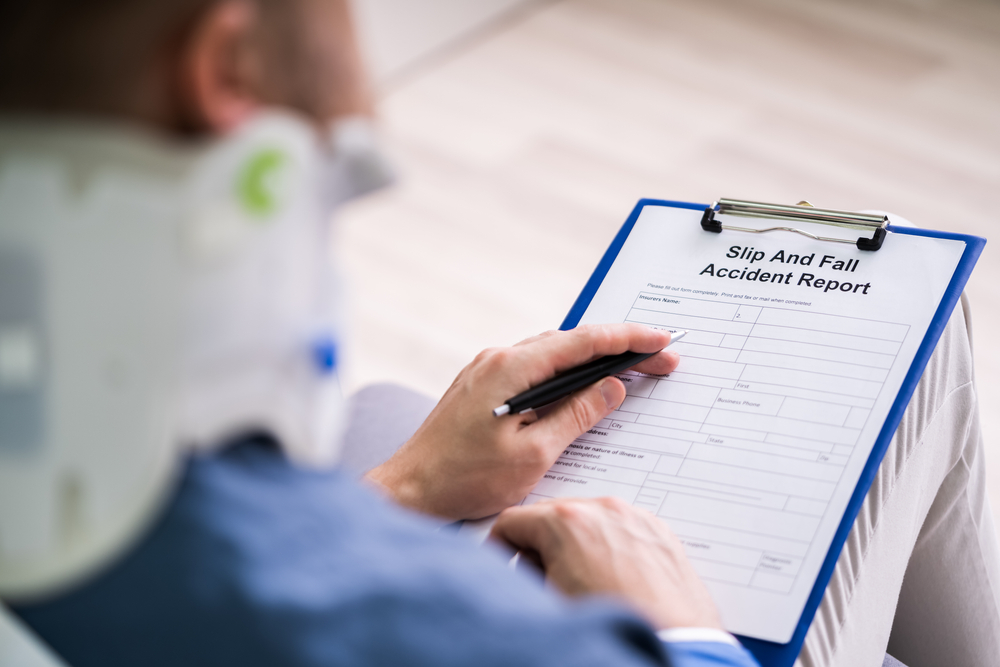 Were you injured in a slip, trip or fall accident?
People reasonably expect to be able to walk in public and not slip or trip and hurt themselves. Unfortunately, slip and fall accidents happen all the time. And when they do, it's often because the property owner failed to take precautions to protect pedestrians.
Whether it's walking on a sidewalk or walking through a shopping mall or parking lot, you should not have to worry about slipping on water left behind by a janitor, tripping over an unmarked obstacle, or sustaining a personal injury in a "premises liability" accident.
When these accidents occur, you deserve to be compensated for your injuries. That's why it's critical that you contact Villari, Giannone and Matteo Located in Philadelphia and serving clients throughout Pennsylvania and New Jersey, we can help you every step of the way with your slip and fall accident claim.
Common causes
Slip and fall accidents happen for many different reasons. Some of the most common causes include:
Water on floor (especially in restaurants, shopping malls and other public places)
Unmarked obstacles (potholes, uneven sidewalks, etc.)
Poor lightening (especially in parking garages and on public sidewalks)
Loose handrails (especially on stairs, where people can easily trip and fall)
Poor maintenance (uneven stairs, hazardous parking lots, etc.)
Whatever the cause of your slip and fall accident, make sure you take your case seriously right from the start. Make sure you schedule a free case evaluation with us today.
You have rights
You might think you don't need a lawyer after your slip and fall accident. The property owner might seem accommodating. An insurance company may have already made you an offer. Or maybe you simply want to wait until you're better to deal with all the legal issues surrounding your slip and fall accident.
But the reality is the longer you wait, the more difficult it becomes to build a strong legal case. Evidence can disappear. And most property owners turn out to be uncooperative after slip and fall accidents. The same is true with insurance companies. That offer they made probably doesn't even come close to covering all your accident-related expenses.
Our attorneys know how to handle such tough cases. We know how to investigate slip and fall accidents. We have years of experience negotiating with insurance companies. And if they refuse to cooperate with us, we're prepared to take them to court. Contact us and find out how we can help you.
"Want to thank all of you once again not only for your professional services but your friendship and feeling like family through all of these past four years as we fought to rebuild Stefanie's life. I could not have made a better choice for helping us through this ordeal."

Karl

"They are all very helpful, caring and they do everything to try to make sure you as a client are OK and get you what you deserve. I would recommend them to anyone. They are a great law firm."

Tiffany

"I will happily be recommending your firm to anyone who may need your help in the future because of Jen, Eric and Brian."

Michelle
Hear What Our Clients Have to Say