Philadelphia Scaffolding Accident Lawyer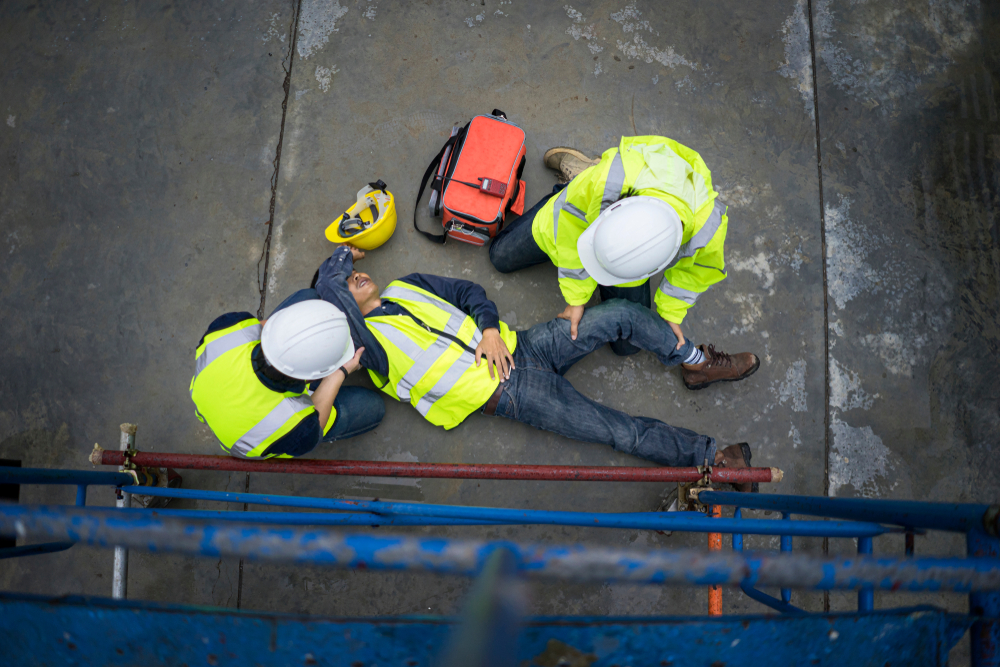 Villari, Giannone and Matteo Provides Expert Legal Representation For Personal Injury And Scaffolding Accident Cases In Pennsylvania And Throughout New Jersey
Workers have the right to safe work environments and the supervision, materials, tools, and training required to do their jobs. Employers, businesses, and workplaces are required by law to safeguard the health, safety, and well-being of their workers with all relevant and reasonable safeguards. A failure to do so can lead to serious personal injuries or even death. If you were injured in any way in a scaffolding accident, the Philadelphia scaffolding accident lawyer with Villari, Giannone and Matteo can help you file an insurance claim and fight for the compensation that you deserve.
Understanding Scaffolding Accidents
According to the Occupational Safety and Health Administration (OSHA), slips and falls are a leading cause of death in the construction industry. This includes scaffolding-related accidents. Recent OSHA reports also show that there are several thousand private industry construction deaths every year, including slips and falls of all types. Violations of OSHA standards in the areas of fall prevention equipment, hazard communication, scaffolds, and the use of powered machines and vehicles are some of the leading causes of workplace injuries every year.
There are many ways a scaffolding accident can occur, and there are many factors that can impact the payout you win for your injuries. These factors include how your accident occurred, the extent or severity of your injuries, the limits of your employer's worker's compensation policy, how much evidence you have, and how effectively your case is handled.
The very first step in any scaffolding accident case is determining how your accident occurred. Most scaffolding accidents are caused by one or a combination of the following:
Defective materials
Improper installation of scaffolding
A failure to secure scaffolding
Workplace hazards such as live wires or power lines
Poor inspection or maintenance of scaffolds or equipment
Poor or inadequate supervision or worker training
A failure to meet workplace safety standards
Working on scaffolding in inclement weather
Design or manufacturing defects in equipment or materials
Dangerous flooring, such as slick or cracked surfaces
Not using machinery, tools, or materials as per the manufacturer's instructions
The team at Villari, Giannone and Matteo is just a call away. Please contact us today if you were involved in a scaffolding accident or suffered personal injuries of any type in a scaffold-related mishap. Our team will help you understand the laws that govern your case as well as the evidentiary requirements you must meet to successfully file and win a claim. We will handle your case from start to finish and will provide all of the legal services needed to win compensation for your losses.
A Dedicated Philadelphia Scaffolding Accident Lawyer Will Handle Your Case
After sustaining injuries, damages, or general losses in a scaffolding accident, you may be unable to work, and you may have to undergo painful and expensive medical treatments. After an accident, there are also time limits that apply within which you must notify your employer and their insurer about the accident and gather evidence and submit a compensation claim. A failure to meet these deadlines or other applicable rules can harm your case and may limit or void your rights to compensation.
Determining how your accident occurred, gathering evidence to back your claims, understanding the coverage limits of applicable policies, and handling meetings and negotiations with your employer and/or the insurer can be exceedingly difficult for an injured individual to do on their own.
This is where we come in. The Philadelphia scaffolding accident lawyer with Villari, Giannone and Matteo will provide you with a free case evaluation and will help you:
Determine how your accident occurred
Determine who was at fault for the accident
Gather evidence
Quantify your losses
File your claim with the relevant insurers and the court, as needed
Pursue settlement negotiations so that you are fairly and adequately covered for all accident-related losses and damages
Take your claim to court if litigation becomes necessary to win the compensation you deserve
Contact the Philadelphia Scaffolding Accident lawyer with Villari, Giannone and Matteo Today
You deserve to be compensated for the losses and damages you suffered as a result of an accident that wasn't your fault. Insurance companies will work against you, and you may receive limited support from your employer during the claims process as well. With our team in your corner, you will have a group of experienced, dedicated, skilled, and committed attorneys working to ensure that you are awarded a full and fair compensation payout. Contact us today for a free, no-obligation case evaluation. We will manage your case and will guide you every step of the way until a settlement is reached and your case is decided. Do not delay and contact us today.
Frequently Asked Questions About Scaffolding Accidents in Philadelphia
What are my rights as a worker in a scaffolding accident case?
Employers, contractors, and workplace supervisors have many responsibilities to their employees. These include ensuring that risk assessments are carried out and that there is a safe working environment for all workers. All applicable workplace safety processes and measures must be followed and in place, and scaffolding and related equipment must be thoroughly and regularly checked and repaired as needed. All employees must be provided with the tools and/or equipment needed to perform their jobs, and this includes fall prevention gear and safety gear such as safety nets, railings, and personal protective equipment such as hardhats. Employees must also be provided the training needed to do their jobs. A failure to do so can lead to liability on the part of an employer, contractor, or workplace owner or operator.
How do I file a claim?
To file a personal injury claim for a scaffolding accident, you must demonstrate that you were harmed in some way in a workplace accident as a result of the actions of someone else. You must also quantify your losses and contact your employer and their insurer about your claim. We will submit a letter of intent to sue to your employer's insurer if they do not or cannot come to a full and fair settlement with you.
"Want to thank all of you once again not only for your professional services but your friendship and feeling like family through all of these past four years as we fought to rebuild Stefanie's life. I could not have made a better choice for helping us through this ordeal."

Karl

"They are all very helpful, caring and they do everything to try to make sure you as a client are OK and get you what you deserve. I would recommend them to anyone. They are a great law firm."

Tiffany

"I will happily be recommending your firm to anyone who may need your help in the future because of Jen, Eric and Brian."

Michelle
Hear What Our Clients Have to Say