Philadelphia Fatal Car Accident Lawyer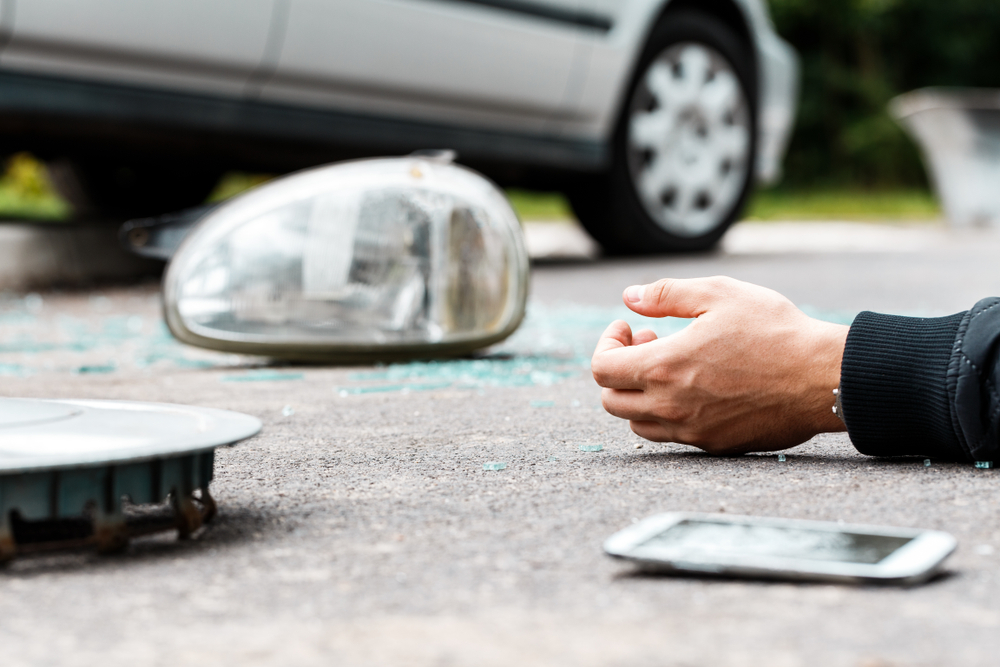 Our wrongful death attorneys are here for your family
The death of a loved one is a traumatic event. But when a family member dies in a car accident due to another driver's reckless or negligent behavior, the flood of emotions can be overwhelming.
That's why it's important to talk to someone who can help you address all the legal issues that often arise after such serious accidents. That's why the lawyers at Villari, Giannone and Matteo want to meet with you as soon as possible.
FREE CASE CONSULTATION
Based in Philadelphia, serving families in Pennsylvania, New Jersey and throughout the country, our law firm can help you every step of the way. From filling out forms to dealing with insurance companies, we are here for you when you need us most.
Why fatal accidents happen
Like all accidents, fatal auto accidents occur for many different reasons. Some of the most common causes of fatal car accidents include:
Distracted drivers – Whether it's texting while driving or changing the radio station, drivers who aren't paying attention often cause serious accidents that result in fatalities. This is especially true in head-on collisions, one of the most common causes of fatal car accidents.
Speeding drivers – When drivers go too fast, they don't have time to slow down to avoid an accident. That's why it's important for drivers to obey the posted speed limit.
Drunk drivers – Fatal drunk driving accidents are among the most frustrating accidents. That's because such accidents could have easily been prevented. That's why we take such cases so seriously. Drunk drivers must be held accountable for their actions.
Tired drivers – When driver falls asleep at the wheel and causes a fatal accident, it might seem like it wasn't his or her fault. But the reality is these drivers made a choice to continue driving and fell asleep at the wheel.
Reckless drivers – Weaving in and out of traffic, tailgating, changing lanes without warning – all of these forms of reckless driving can prove deadly. This is especially true in accidents on the Schuylkill Expressway, I-95 or other major highways in the Philly area, as well as other major highways in Pennsylvania, New Jersey and nationwide.
Whatever the cause of your fatal accident, make sure you take your case seriously right from the start. Make sure you schedule a free case evaluation with our law firm today.
How we can help you
We realize families need time to grieve the loss of a loved one. That's why it's even more important to contact us as soon as possible. We can take care of the legal issues associated with your loved one's tragic accident while you mourn their passing.
It's also important to realize that the sooner you contact our law firm, the sooner we can start our investigation and begin taking the work of dealing with the insurance companies off of your shoulders. There's often no time to waste after a fatal car accident. That's because the evidence needed to build a strong legal case can often be inadvertently destroyed or lost.
You have enough to deal with after a fatal motor vehicle accident. The last thing you should have to worry about is whether you hired the right lawyer. Read our testimonials. Look at our results. Meet with us. You'll realize right away we truly care about you and your best interests.
"Want to thank all of you once again not only for your professional services but your friendship and feeling like family through all of these past four years as we fought to rebuild Stefanie's life. I could not have made a better choice for helping us through this ordeal."

Karl

"They are all very helpful, caring and they do everything to try to make sure you as a client are OK and get you what you deserve. I would recommend them to anyone. They are a great law firm."

Tiffany

"I will happily be recommending your firm to anyone who may need your help in the future because of Jen, Eric and Brian."

Michelle
Hear What Our Clients Have to Say