Why Motorcycle Accidents Happen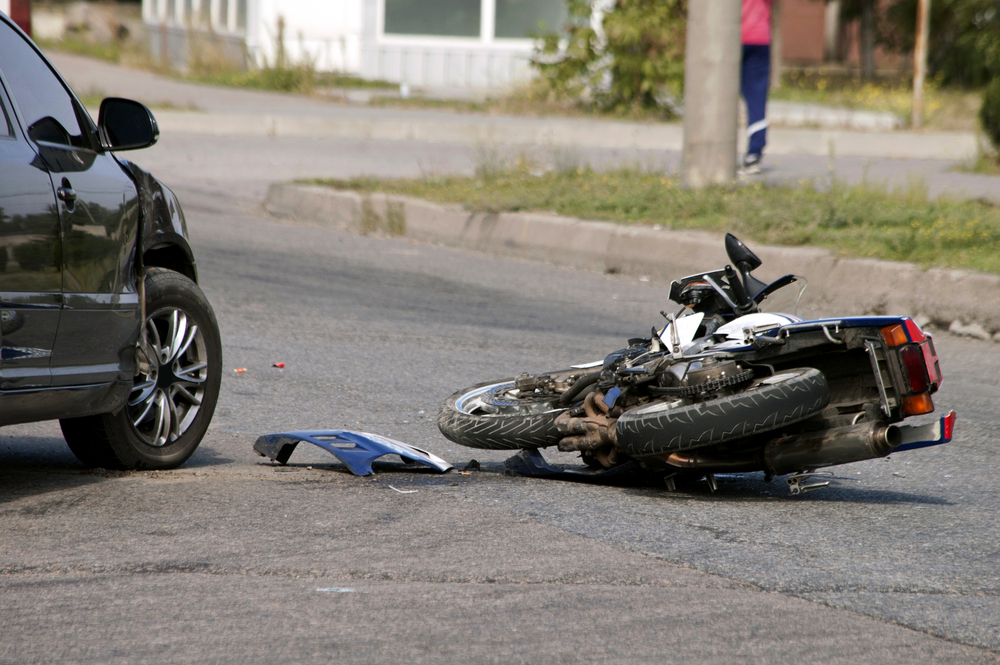 Was another driver at fault for your crash?
Motorcycle accidents happen for a reason. In many cases, another driver behaved in a reckless or negligent manner. That's why the word "accident" often doesn't accurately reflect what really happened.
So why do motorcycle accidents happen? What's are some of the real reasons why? Our experienced Philadelphia motorcycle accident lawyers at Villari, Giannone and Matteo have compiled a list of common causes.
This list is based on our years of experience handling serious motorcycle accidents in Pennsylvania and New Jersey. We know why accidents happen because we regularly work with injury victims and their families.
Common causes
Many drivers who cause motorcycle accidents say they "didn't see" the motorcyclist. But that's not a reason why. That's an excuse. When a driver causes an accident, the driver needs to be held accountable for his or her actions. And that's exactly what we do.
Other common causes of motorcycle accidents we regularly deal with include:
Distracted drivers
Drivers changing lanes without looking
Aggressive drivers
Drivers under the influence of alcohol or drugs
Tired drivers
No matter what the cause of your motorcycle accident, we can help you every step of the way.
What you can do
It's one thing to know the cause of a motorcycle accident. It's something else altogether to prove why the accident happened and get fair compensation from an insurance company. You need facts. You need evidence. That's why you need us on your side, fighting for your rights.
Our experienced legal team knows how to uncover the facts you need to prove how the other driver caused your motorcycle accident. We know how to analyze accident reports. We know what questions to ask, what evidence to look for. We consult with experts. We leave no stone unturned in pursuit of justice.
Find out how our law firm can help you. Contact us and schedule your free case evaluation today. And if you decide to hire us, you only have to pay us if we obtain a financial settlement or verdict for you. If we don't win, you owe us nothing.
"Want to thank all of you once again not only for your professional services but your friendship and feeling like family through all of these past four years as we fought to rebuild Stefanie's life. I could not have made a better choice for helping us through this ordeal."

Karl

"They are all very helpful, caring and they do everything to try to make sure you as a client are OK and get you what you deserve. I would recommend them to anyone. They are a great law firm."

Tiffany

"I will happily be recommending your firm to anyone who may need your help in the future because of Jen, Eric and Brian."

Michelle
Hear What Our Clients Have to Say