Philadelphia Distracted Driving Lawyer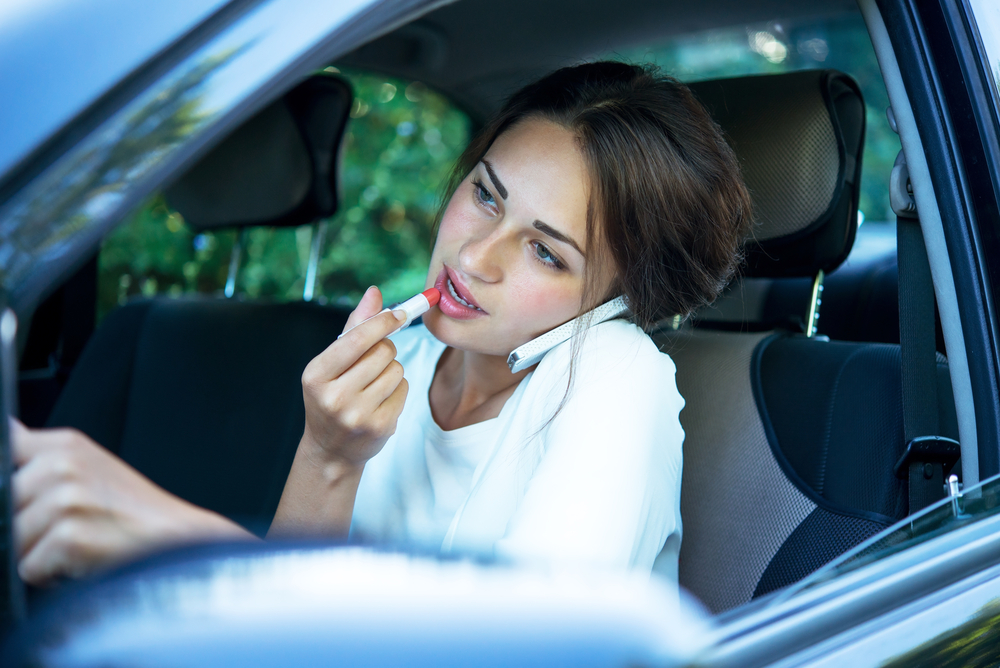 Were you hit by somebody who was on their phone?
Drivers need to be focused on the road at all times. Otherwise, they can cause serious car accidents. That's why distracted drivers are considered so dangerous. If you or a loved one has been injured in a crash caused by a distracted driver, we can help.
At Villari, Giannone and Matteo, our experienced Philadelphia distracted driving accident attorneys have worked with countless injury victims throughout Pennsylvania and New Jersey. We know how to investigate accidents and uncover the truth. That's why we have such a strong track record of success.
FREE CASE CONSULTATION
Don't underestimate the seriousness of your distracted driving accident. Contact us and schedule your free case evaluation today. We can review the details of your case with you and develop a winning strategy designed to address your specific concerns.
Types of distracted driving accidents
Many people think of texting while driving when they think of distracted driving. But there are many other kinds of distracted driving. Some of the most common examples include:
Talking on a cellphone while driving
Eating while driving
Personal grooming (putting on makeup, shaving) while driving
Operating a GPS
Adjusting the radio
Whatever type of distracted driving accident you're dealing with, our law firm can help you every step of the way.
How we can help you
Evidence builds strong legal cases. That's especially true when it comes to distracted driving accidents. The driver who caused your crash will likely deny doing anything wrong. That's why it's critical that you have someone carefully investigating your crash.
The police investigation into your accident might not clearly determine who was at fault. One of our attorneys can search for the facts you need to prove the other driver was distracted and is at fault. We know how to analyze accident reports as well as evidence from the collision and frequently consult with accident-reconstruction experts. We leave no stone unturned in pursuit of the truth.
This might be your only opportunity to obtain the financial compensation you deserve for your accident-related expenses, including medical bills, lost income, lost future income and more. Don't wait until it's too late. Contact our law firm. We're here for you when you need us most.
"Want to thank all of you once again not only for your professional services but your friendship and feeling like family through all of these past four years as we fought to rebuild Stefanie's life. I could not have made a better choice for helping us through this ordeal."

Karl

"They are all very helpful, caring and they do everything to try to make sure you as a client are OK and get you what you deserve. I would recommend them to anyone. They are a great law firm."

Tiffany

"I will happily be recommending your firm to anyone who may need your help in the future because of Jen, Eric and Brian."

Michelle
Hear What Our Clients Have to Say