Philadelphia Rear-End Collision Lawyer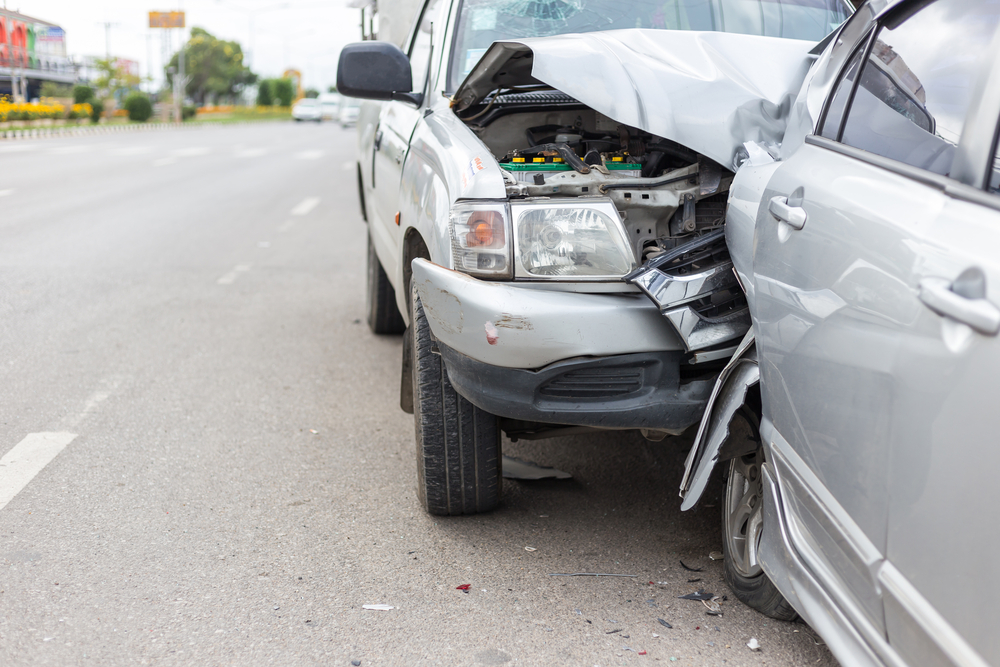 Get compensated for your whiplash injury or concussion
Among the most common car accidents, rear-end collisions might not seem like a big deal – until you're involved in one. Suddenly, you could have a serious back or neck injury, including whiplash or even a concussion, which is caused by a violent forward and backward motion of your neck and head.
Rear end collisions might seem straightforward at first. But the reality is most accidents turn out to be far more complicated than many people might realize. That's because many drivers who cause rear-end crashes deny doing anything wrong. They might even try to blame you or other factors.
We know the truth. We know that the other driver caused your crash. That's why we're eager to meet with you. We believe strongly at Villari, Giannone and Matteo that accident victims should not have to pay for crashes caused by someone else's reckless behavior.
Why do rear-end accidents happen?
Rear-end collisions happen for many different reasons. Some of the most common causes include:
Distracted drivers (including texting drivers)
Drivers asleep at the wheel
Drunk drivers
Reckless drivers
Speeding drivers
Defective brakes
Who is at fault in a rear-end collision?
As a rule, the driver in the rear vehicle is presumed to be at fault for a rear-end accident. There are some circumstances where the driver in the front vehicle is at fault, though; for instance, if the front vehicle stopped or reversed suddenly, failed to use hazard lights, or had malfunctioning brake lights, the driver of that vehicle might be found at least partially at fault. Some rear-end accidents are also the responsibility of a vehicle manufacturer, if the brakes failed due to a design defect, or a service provider like a mechanic who worked on the brakes.
What kinds of injuries can you get from a rear-end accident?
Likely the most common injury in a rear-end accident is whiplash, a neck injury caused by the jerking motion of the head. This can also result in a type of concussion (called a coup-contrecoup brain injury) as the brain strikes the inside of the skull, even if you didn't hit your head on anything. Rear-end accidents also commonly cause back injuries, head and facial injuries, and wrist and arm injuries.
Do you have to see a doctor when you're rear-ended?
You should always get medical attention after any type of car accident, even if it happened at a low speed, and even if you feel fine. It's easy to say, "it was just a fender-bender" and try to walk it off, but some rear-end crashes cause injuries with delayed symptoms, and even a minor pain could be a sign of a more severe injury. Getting checked out is the best option for your health, and it creates a record of your injury in case an insurance company later questions it.
Is it easy to get compensation for a rear-end accident?
You might think rear-end collision claims are straightforward because the driver in the rear vehicle is presumed to be at fault. But even when liability isn't disputed, an insurance company can still make getting compensation difficult. They may dispute the extent of your injuries or question whether they were really caused by the accident, especially if the collision happened at low speed. They may also argue that you were at least partially at fault, which will reduce your payout under the "comparative negligence" standard used under Pennsylvania and New Jersey law. That's where an attorney can make a real difference.
Whatever the cause of your rear-end collision, make sure you protect your legal rights after your crash. Make sure you contact us and schedule your free case evaluation.
Why choose us
Evidence matters when it comes to rear-end accidents. Without the facts, you will likely have a hard time getting the money you deserve for your crash. That's because insurance companies demand proof that someone caused your collision and may try to minimize your injuries.
We know how to investigate rear-end crashes. We're familiar with the Police Crash Reporting Forms that police officers fill out after an accident. We regularly interview witnesses, visit the accident scene, inspect involved vehicles and consult with experts. We leave no stone unturned in pursuit of justice.
Find out how our law firm can help you with your rear-end accident. Contact us and schedule your free case evaluation. We're always available when you need us. Our lawyers provide home phone numbers and email addresses to clients. We want you to contact us anytime. If you have a question, we can help. Solving people's legal problems is our passion.
"Want to thank all of you once again not only for your professional services but your friendship and feeling like family through all of these past four years as we fought to rebuild Stefanie's life. I could not have made a better choice for helping us through this ordeal."

Karl

"They are all very helpful, caring and they do everything to try to make sure you as a client are OK and get you what you deserve. I would recommend them to anyone. They are a great law firm."

Tiffany

"I will happily be recommending your firm to anyone who may need your help in the future because of Jen, Eric and Brian."

Michelle
Hear What Our Clients Have to Say