Causes Of Birth Injuries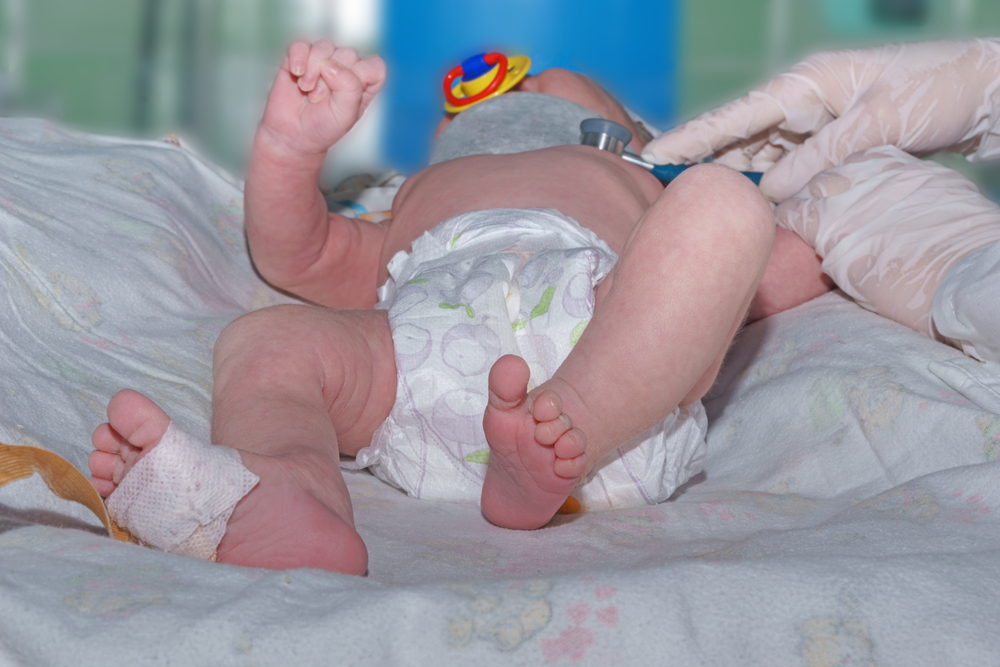 Birth trauma can be caused by medical malpractice
Birth injuries occur for many different reasons before, during or after the birth of a child. The attorneys at Villari, Giannone and Matteo have handled many of these complex cases, and we understand the intricate details of how birth injuries happen – and why negligent medical professionals are so often to blame. Some of the most common causes of birth injuries include.
Improper prenatal care – A pregnant woman's doctor or obstetrician needs to properly care for the mother and unborn child before the birth. Otherwise, serious health problems can occur, which can result in permanent birth injuries.
Fetal risk factors – Doctors need to carefully monitor the fetus for signs that something may be going wrong. Risk factors include:
Abnormal fetal position
Abnormal position or functioning of umbilical cord
Smaller than normal fetus (Intrauterine Growth Restriction or IUGR)
Larger than normal fetus (Macrosomia)
Maternal risk factors – Health problems experienced by women during pregnancy can result in serious health problems that affect their child for the rest of his or her life. That's why doctors need to closely monitor pregnant women for warning signs that something's wrong, especially mothers with the following risk factors:
Diabetes during pregnancy (gestational diabetes)
Women with history of high blood pressure (hypertension)
Pregnant women who experience high blood pressure for first time (preeclampsia)
Women attempting a vaginal birth after a cesarean birth (VBAC)
Pregnant women with existing pelvic irregularities
Early separation of the placenta
Improperly located placenta or problems with functioning of the placenta
Other pre-existing health problems, including obesity or cancer.
Delay of delivery – Doctors often need to make split-second decisions during the delivery of a child. If they wait too long to deliver an unborn child with serious health issues, the child could sustain a severe, permanent health problem, including cerebral palsy, brain damage, or a physical disability.
Failing to prevent premature delivery – Doctors are trained to know the signs of pre-term labor or conditions that could trigger the delivery of a premature baby. If a doctor fails to spot those signs or treat them early to prevent delivery before the baby's lungs are mature, the child can sustain severe, permanent health problems from prematurity.
Misdiagnosis – Doctors undergo years of training in order to properly diagnose medical issues involving the pregnant mother or unborn child. If doctors misdiagnose (or fail to diagnose) a serious medical issue, the health and well-being of the child and mother could be at risk. That's why there's no room for error when it comes to properly diagnose and caring for health issues involving pregnant women and their unborn children.
We know how to get to the bottom of what happened
We have worked with many families struggling with the aftermath of a birth injury. We understand there are always more questions than answers. That's why you need to contact us right away. We can investigate your case and help you find out what really happened to your child. If the cause was a doctor's or another medical professional's negligence, we'll fight to hold them accountable.
There's no cost and no obligation for you to meet with us. We just want to help your family understand your legal rights and all your available options. Contact us online or call today to schedule your free consultation.
"Want to thank all of you once again not only for your professional services but your friendship and feeling like family through all of these past four years as we fought to rebuild Stefanie's life. I could not have made a better choice for helping us through this ordeal."

Karl

"They are all very helpful, caring and they do everything to try to make sure you as a client are OK and get you what you deserve. I would recommend them to anyone. They are a great law firm."

Tiffany

"I will happily be recommending your firm to anyone who may need your help in the future because of Jen, Eric and Brian."

Michelle
Hear What Our Clients Have to Say