Philadelphia Dog Bite Lawyer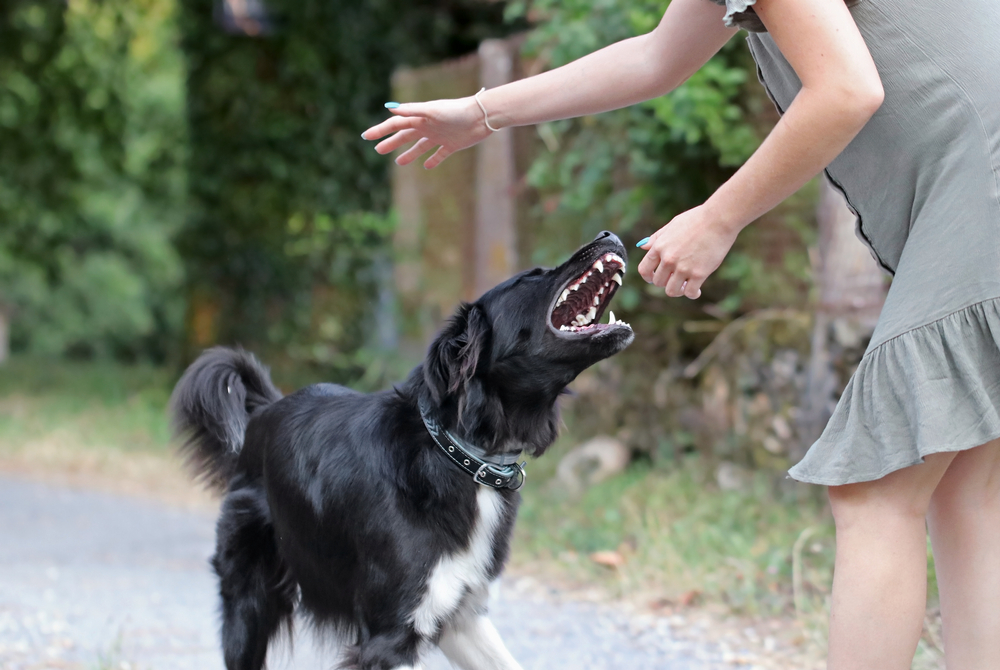 Our Animal Attack Attorneys Fight For Injured Clients Throughout Pennsylvania And New Jersey
Dogs have always been a part of the American family. They can give us security, companionship, and unconditional love. But when someone's unleashed dog rages out of control, it can threaten the security of you and your family. Dog bites can be serious and their results permanent and disfiguring. If you or someone you know has been injured by a dog, contact a Philadelphia dog bite lawyer at Villari, Giannone and Matteo We handle cases throughout Pennsylvania and New Jersey.
Don't delay. You often only have a limited amount of time to take legal action after a dog attack or other personal injury case. And the longer you wait, the harder it can be to build a strong legal case. Contact our law firm today and schedule your free case evaluation.
Why Do Dogs Bite?
Dogs bite for a number of reasons. They attack out of fear, to protect their territory or to establish dominance. Some dog owners mistakenly teach their dogs that biting is an acceptable form of play behavior. The good news is that dog bites can be prevented. The Humane Society suggests a few ways to avoid getting bitten by a dog.
What Dog Owners Can Do to Help Prevent Dog Bites:
Spay or neuter your dog. Dogs who have not been spayed or neutered are three times more likely to bite.
Train and socialize your dog so it's comfortable around different types of people and situations.
Teach your dog appropriate behavior. Never play attack games with your dog. They need to understand the difference between play and real-life situations.
If you don't know how your dog will react to a new situation, be cautious.
Be a responsible owner. License your dog as required by law and provide regular veterinary care, including rabies vaccinations.
If your dog exhibits behavior such as growling, seek professional advice from your veterinarian, animal behaviorist or skilled dog trainer.
How Can I Avoid a Dog Bite?
Never approach a dog you don't know or one that is alone without its owner, especially if the dog is confined behind a fence, within a car or on a chain.
Don't disturb a dog that is sleeping, eating or caring for puppies.
Don't pet a dog without letting it see and sniff you first.
When approached by a dog you don't know, don't run or scream. Stand still with your hands at your sides and do not make direct eye contact with or speak to the dog.
If knocked to the ground, curl into a ball with your hands over your ears. Lie still and keep quiet until the dog goes away.
If a dog attacks, decrease injury by "feeding" him your jacket, purse, bicycle or anything else that can serve as a barrier between you and the dog.
Discuss these points with your children so they are familiar with them while playing outside or at a friend's house, or while walking to and from school.
10 Things To Do If You Have Been Injured By a Dog:
Seek medical attention immediately.
Collect any initial medical records and bills relating to treatment of your injuries.
Get the name, address and contact information of the dog owner.
Get the name, address and contact information of any witnesses.
Report your incident and injury to the police.
Request a copy of the report.
Take photographs of the dog if it is safe to do so.
Take photographs of your injuries.
Save any clothing damaged by the dog.
Do not accept any settlement from or admit fault to the dog owner's insurance company without talking to an attorney first.
We Put Your Interests First
If you or someone you know has been injured from a dog bite, contact our law firm as soon as possible. We can help you every step of the way – from helping you fill out any necessary forms to taking legal action on your behalf if necessary.
We understand the sensitive nature of many dog attacks. The dog's owner could be a close friend or neighbor. That's why we deal directly with the dog owner's insurance company if at all possible. That way, you can be compensated for your injuries – without losing a friend.
And if you have any questions about your case, you can call us anytime, day or night. If you have question, we will answer it. We're honest and open with our clients and we're here to help you.
"Want to thank all of you once again not only for your professional services but your friendship and feeling like family through all of these past four years as we fought to rebuild Stefanie's life. I could not have made a better choice for helping us through this ordeal."

Karl

"They are all very helpful, caring and they do everything to try to make sure you as a client are OK and get you what you deserve. I would recommend them to anyone. They are a great law firm."

Tiffany

"I will happily be recommending your firm to anyone who may need your help in the future because of Jen, Eric and Brian."

Michelle
Hear What Our Clients Have to Say