Norristown Car Accident Lawyer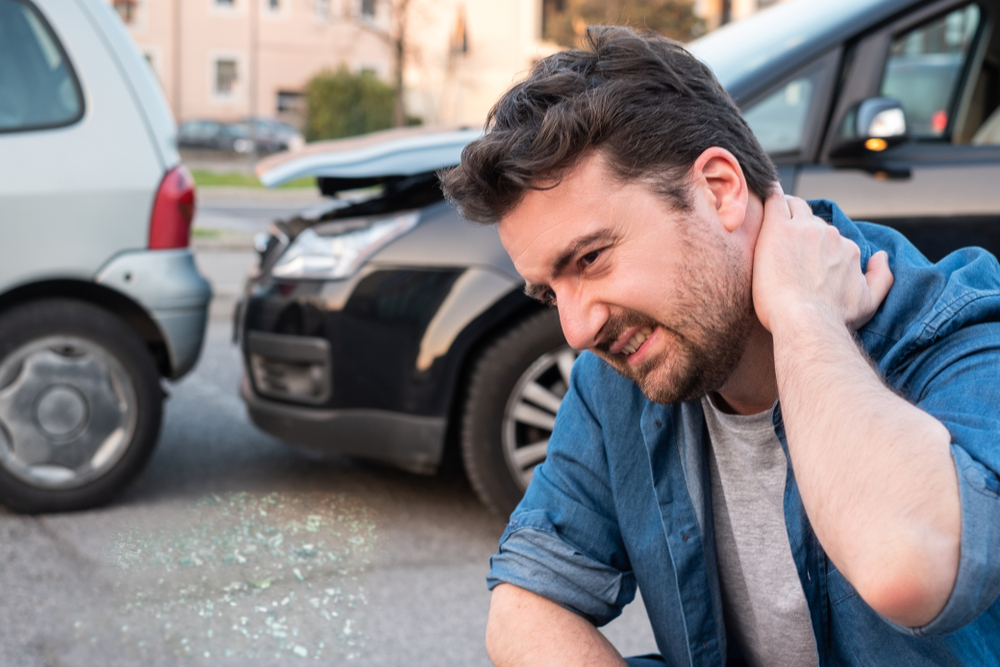 We can help with all aspects of your claim
Our Norristown car accident lawyers understand how devastating it can be if you've been injured in a crash. In an instant and through no fault of your own, your car could be a total loss, you could suffer a serious injury, and you could be forced to miss an extended period of time from work while you recover. To make matters worse, you might have a hard time with the insurance company when trying to file a claim ─ even if all you want is what's fair. You don't need to let someone else's mistake have such a negative impact on your health and financial future. Contact us today for your free consultation, and see how a Norristown car accident attorney from Villari, Giannone and Matteo can get you the compensation you deserve.
Located in southeastern Pennsylvania and situated along the Schuylkill River in Montgomery County, Norristown has a population of more than 30,000. Known for being home to attractions such as historic Norristown Farm Park, Selma Mansion, and Elmwood Park Zoo ─ not to mention some fantastic restaurants and retailers located downtown ─ Norristown is a vibrant and diverse community.
While it's a fantastic place to live and work, accidents happen in Norristown all the time. If you were injured in an accident and don't know how you're going to pay for the kind of medical attention you need and deserve, our personal injury lawyers can help. Trying to file an accident claim on your own can give you a lot of grief and quickly turn into a massive headache. Insurance companies often give injured people a hard time, and your situation can quickly go from bad to worse. Don't let your accident turn into an even bigger problem than it already is. Contact a personal injury attorney from our law firm today for your free consultation.
Personal injury lawyers Norristown can depend on
Injured people in Norristown and locations throughout Montgomery County know they can trust the personal injury attorneys from our law firm to deliver real results that have a positive impact on their lives. Whether you have muscle injuries, broken bones or first-degree burns, you deserve to get medical treatment without having to worry about paying piles of medical bills out of your own pocket. Whatever unfortunate series of events led to you being injured in an accident, our Norristown personal injury lawyers are ready to listen to you, answer your questions, and explain your legal options.
Our law firm can help you with: 
Car Accidents
Our car accident lawyers understand most people don't expect to get injured in a crash, but the reality is it happens in Norristown all the time. Whether you were rear-ended on Markley Street, T-boned on Airy Street or smashed into by someone texting and driving on DeKalb Street, our Norristown car accident attorneys will give your claim the attention it deserves. Drunk driving, head-on collisions, hit-and-runs, distracted driving accidents – no matter what your situation is, our legal team will help you get the compensation you're entitled to and hold the responsible driver accountable for their negligence.
Route 202 is one of the busiest roads in Norristown, and our truck accident lawyers know from experience just how devastating it can be when 18-wheelers traveling this road have collisions with smaller passenger vehicles. Tractor-trailers may have just as much a right to the road as other cars, but that doesn't mean semi-truck drivers and trucking companies don't sometimes act irresponsibly and cause accidents. Maybe you were hit by a dump truck on West Main Street. It could be you had an accident with an 18-wheeler on Swede Road. Or perhaps a bus crashed into you on E. Lafayette Street. Whatever the details are surrounding your crash, our Norristown truck accident attorneys can help you. Our legal team will leave no stone unturned to prove negligence because we know the work it takes to win your case. We'll investigate the scene of your crash, track down witnesses, review driving records, and investigate the trucking company to build a strong case that gets you positive results. Take action now, and go get a Norristown truck accident lawyer from our law firm to win your claim.
It's critical to get experienced legal advice if you've been injured due to someone else's negligent or reckless behavior, because if you don't, you could abandon your rights and lose the compensation you're entitled to. Our Norristown personal injury lawyers are ready to put their knowledge and resources to work for you. Cases our attorneys handle include:
Slip and Fall Accidents
Construction Accidents
Dog Bites
Product Liability
Train Accidents
Workplace Accidents
Vacation Injuries
Traumatic Brain Injuries (TBI)
Wrongful Death
Your accident claim may seem straightforward at first, but things can change and quickly turn into a complicated legal battle. Insurance companies often try to downplay the severity of your injury, or worse, say the accident was your fault. Don't let them give you a hard time, and don't let them pressure you into settling for less than what you deserve. Get a Norristown personal injury attorney today, and watch our legal team get you real results.
Doctors, nurses, physician assistants, and hospitals as a whole have a duty to keep patients safe, but when they behave carelessly or recklessly, you may suffer a serious injury and need the assistance of a Norristown medical malpractice lawyer to get you compensation that's fair. Medical malpractice can happen in a lot of different ways. Some of the most common medical malpractice cases our Norristown attorneys handle involve:
Medication/prescription errors
Surgery mistakes
Hospital errors
Doctor mistakes
Nursing errors
Wrong or delayed diagnosis
Wrong or delayed treatment
Negligence in delivering or caring for children
If you've been injured due to the negligence of a doctor, nurse, or hospital, you have rights, and a Norristown medical malpractice attorney can protect those rights. Medical malpractice cases can be complicated because so much is at stake. No doctor or nurse wants to admit they harmed a patient due to their own careless actions, but the lawyers from our legal team know how to build a strong case and hold them accountable. Put yourself in a position to win, and get Villari, Giannone and Matteo on your side today.
"Want to thank all of you once again not only for your professional services but your friendship and feeling like family through all of these past four years as we fought to rebuild Stefanie's life. I could not have made a better choice for helping us through this ordeal."

Karl

"They are all very helpful, caring and they do everything to try to make sure you as a client are OK and get you what you deserve. I would recommend them to anyone. They are a great law firm."

Tiffany

"I will happily be recommending your firm to anyone who may need your help in the future because of Jen, Eric and Brian."

Michelle
Hear What Our Clients Have to Say