Philadelphia Tractor-Trailer Accident Lawyer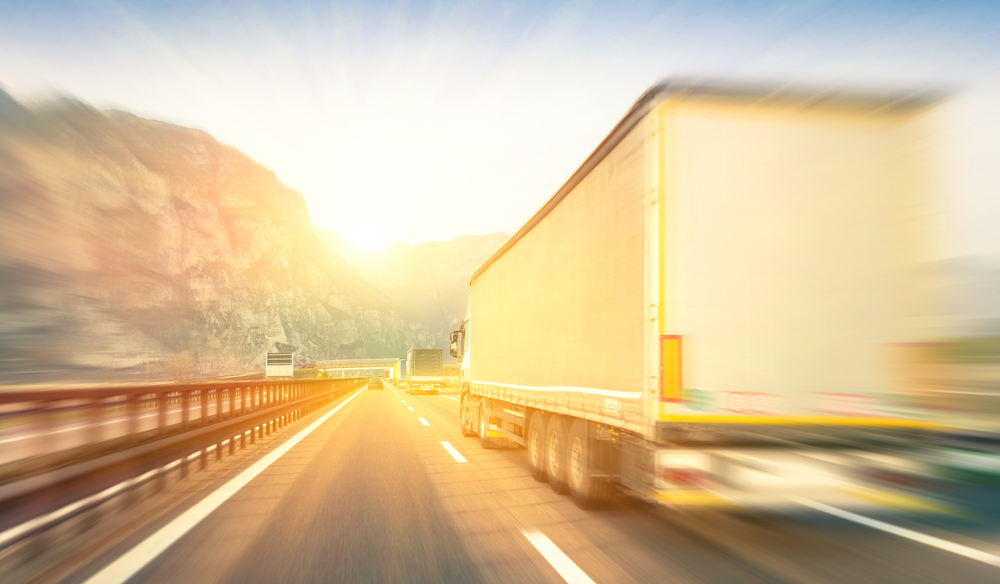 Top Rated Philadelphia Semi-Truck Accident Lawyer Representing Clients In Pennsylvania and Throughout New Jersey 
Tractor-trailers are designed to transport large volumes of cargo over long distances. Drivers of tractor-trailers must meet stringent criteria in order to qualify for these jobs. Semi-truck drivers and freight companies are also required to adhere to strict federal and state regulations for the operation of these large and heavy vehicles. All these stringent rules are set to increase safety on the roads. Despite this, accidents still do happen. When they do, they leave a lot of destruction and devastation. Victims of tractor-trailer accidents often suffer severe injuries or even lose their lives altogether. Damage to property is also often extensive. With so much at stake, it is important that you get the best representation you can get. With an experienced Philadelphia tractor-trailer accident lawyer fighting in your corner, you'll have a better chance of recovering maximum compensation for your damages. 
The attorneys at Villari, Giannone and Matteo understand how serious truck accidents can be. We've seen how devastating and far-reaching the impact of these accidents can be. We know that victims of these accidents aren't only facing long-term pain, suffering, and trauma but also economic pressure as a result of mounting medical bills and not being able to earn a living. We will fight to recover maximum compensation on your behalf and ensure that you get the finances you need when you need them. 
Contact our law firm to speak with an experienced attorney and learn how we can help. 
Liability in Tractor-trailer Accidents 
Establishing liability is important in seeking compensation for damages resulting from tractor-trailer accidents. Semi-truck accidents are different from accidents involving regular motor vehicles for many reasons. One reason is that there are often several parties that can be held liable for the accident. 
Working with an experienced Philadelphia tractor-trailer accident lawyer from Villari, Giannone and Matteo will ensure that you identify all parties that can be held liable in your case. These include: 
The truck driver 
The truck company 
The cargo company 
The client 
The manufacturer of the tractor, trailer, or parts 
The mechanic or company responsible for maintaining the tractors or trailers 
Government authority responsible for maintaining the highway 
Common Causes of Tractor-Trailer Accidents 
Tractor-trailer accidents can occur as a result of various causes. Our team will investigate your case to determine the factors that contributed to causing the accident and your injuries. Some of the most common causes of tractor-trailer accidents include: 
Driver errors including driving while texting
Reckless driving e.g. driving at high speed or flaunting other road rules 
Poor weather conditions such as sleet, fog, heavy snowfall, or rain 
Poor road conditions including loose surfaces or large potholes 
Equipment failure 
Improper loading of cargo resulting in imbalances 
Driver fatigue 
Our team will work to establish all parties that contributed to the accident and hold them accountable. We will fight to recover full compensation for your damages. We will seek justice on your behalf or on behalf of your loved one. 
Contact Villari, Giannone and Matteo for Free Consultation with a Top Rated Philadelphia Tractor-Trailer Accident Lawyer 
Have you or a loved one been involved in a tractor-trailer accident? Seeking compensation in semi-truck accidents can be complicated and even overwhelming. It helps to have the guidance and support of an experienced Philadelphia tractor-trailer accident lawyer. 
Contact Villari, Giannone and Matteo to consult with an experienced and knowledgeable attorney. Our attorneys are ready and willing to listen and provide advice on your case. We offer a free consultation for victims of tractor-trailer accidents. Our attorneys will review your case, guide you on your rights and options and answer any questions you may have all for free. 
Our attorneys are compassionate yet aggressive in representing victims of tractor-trailer accidents. We will hold those responsible for your accident to account and work to recover full compensation for your damages. Contact us today to schedule your free consultation. 
Frequently Asked Questions about Tractor-Trailer Accidents in Pennsylvania
Do different rules apply to tractor-trailer drivers than drivers of regular motor vehicles?
Yes. Tractor-trailer drivers are subject to both state and federal regulations. The rules that apply to these drivers are more stringent than those that apply to those driving regular motor vehicles. For example, there are federal- laws that govern how long these drivers can be on the road. The rules and requirements for qualifying as a semi-truck driver are also more stringent than those required to be able to drive a regular motor vehicle.

Dealing with tractor-trailer accidents can be more complicated than dealing with accidents that only involve regular motor vehicles. It is therefore vital to seek the guidance and representation of an experienced Philadelphia tractor-trailer accident lawyer. This will improve your chances of recovering compensation for your losses.
How are tractor-trailers different from other types of commercial vehicles?
Tractor-trailers are considered a type of semi-truck. They are large vehicles that consist of a trailer where the cargo is placed and a tractor which holds the engine and the cabin where the driver sits. The tractor and the trailer are connected by a coupling. This connection presents various risks while the vehicle is in operation. For example, if the tractor-trailer is being driven too fast or if the coupling malfunctions, the trailer may swing out to the side and cause an accident.

These vehicles are incredibly large in comparison to regular motor vehicles. They often feature 18 wheels and require great skill to operate safely. Accidents involving these vehicles often result in a great deal of damage and catastrophic injuries. This can complicate personal injury claims for trailer-tractor accidents. These cases are further complicated by the involvement of various parties represented by different insurance companies.

If you have been involved in a tractor-trailer accident in Philadelphia, get in touch with us at Villari, Brandes & Giannone , P.C. for guidance and representation in your claim. We'll fight to recover maximum compensation on your behalf.
"Want to thank all of you once again not only for your professional services but your friendship and feeling like family through all of these past four years as we fought to rebuild Stefanie's life. I could not have made a better choice for helping us through this ordeal."

Karl

"They are all very helpful, caring and they do everything to try to make sure you as a client are OK and get you what you deserve. I would recommend them to anyone. They are a great law firm."

Tiffany

"I will happily be recommending your firm to anyone who may need your help in the future because of Jen, Eric and Brian."

Michelle
Hear What Our Clients Have to Say