Philadelphia Falling Object Injury Lawyer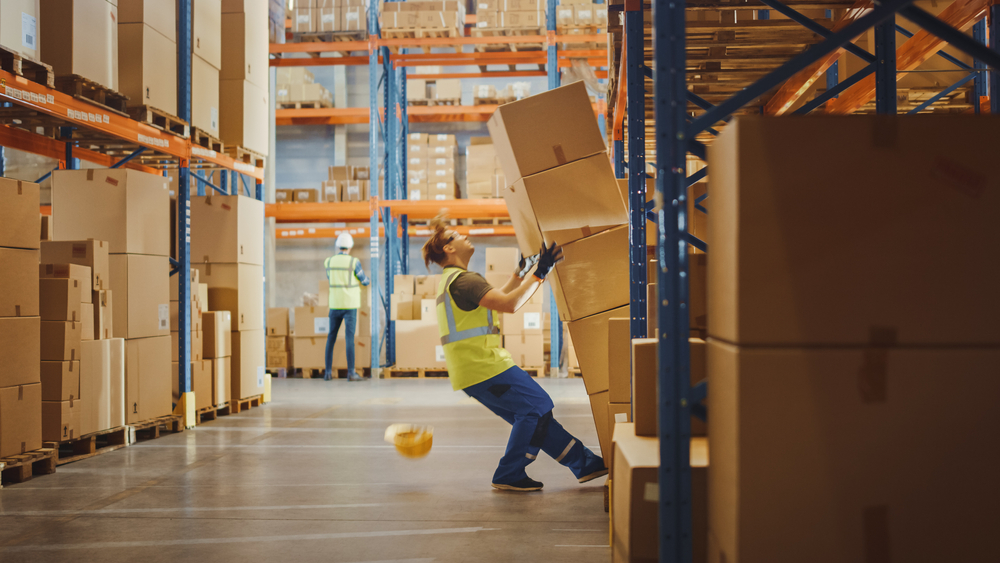 Villari, Giannone and Matteo's Dedicated Workplace Injury Lawyer Provides Expert Legal Guidance For Falling Object Accidents In Pennsylvania And Throughout New Jersey
Many types of workplace accidents can occur. Some of the leading causes of workplace injuries and deaths include slips and falls, machine accidents, vehicle accidents, and material-related accidents. Included in these are falling object injuries and deaths. These accidents can occur anywhere and to anyone. If you were involved in any way in a falling object accident, you will likely have suffered physical and/or financial losses. The good news is that you may have grounds for a compensation claim, so contact the Philadelphia falling object injury lawyer with Villari, Giannone and Matteo today to learn more about how we can help you with your case.
Falling Object Injuries Can Be Devastating and Long-Lasting
Workplace accidents and injuries are so common that they are closely tracked by agencies such as the Occupational Safety and Health Administration (OSHA), the Centers for Disease Control and Prevention (CDC), and the Bureau of Labor Statistics (BLS). For example, the BLS reports that there were over 4,700 fatal work-related injuries reported in the United States in 2020, meaning one worker died every 11 minutes from a work-related injury.
Falling object injuries can lead to death, as well as:
Traumatic Brain Injuries (TBIs)
Concussions
Broken bones
Spinal cord damage
Physical incapacitation
Scarring or disfigurement
Property damage
These injuries are almost always associated with other losses, such as:
Lost income
An inability to work
Medical treatment expenses
Surgeries, therapy, or rehabilitation expenses
If you were injured in any way in a falling object accident, we are here to help. The Philadelphia falling object injury lawyer with Villari, Giannone and Matteo will help you:
Identify the cause of your accident
Quantify your losses
Gather the evidence needed to substantiate your claim
Work with your employer and your employer's insurer toward a fair settlement
Represent you in court if litigation or a lawsuit are required
Insurance companies always aim to limit the damages payouts they must make to their clients, and your employer may be unwilling to assist you once you are injured and become a liability to them in a falling object accident case. This is why you must speak with the experienced falling object injury lawyer team at Villari, Giannone and Matteo for assistance with your case. We will help you understand your rights, the laws that apply to your case, and the steps that you must take to ensure that you file for the highest compensation that you are legally entitled to based on the specifics of your case.
Liable Parties and How Falling Object Accidents Occur
Falling object accidents can occur anywhere, to anyone. They can occur in hospitals, offices, malls, retail outlets, schools, manufacturing work floors, and factories, as well as in warehouses, steel mills, lumber yards, and elsewhere. All it takes is a second's distraction, a moment's negligence, or a lack of adherence – even if unintentional – to workplace safety rules and protocols to cause a falling object accident that can lead to a fatality, lifelong injuries, or other serious losses and damages on the part of an innocent and unsuspecting worker or bystander.
Some of the more common causes of falling object accidents include:
A lack of worker training
Worker disregard of workplace safety rules
A lack of workplace protection or equipment, such as hardhats, safety nets, or adequate lighting
A wanton disregard for the well-being of others
Poor supervision or communication between workers or teams
Vehicle or device malfunctions or breakdowns
Poor maintenance or inadequate inspection of tools, workers, or processes
Depending on how your accident occurred, a liable party in a falling object case can be:
Your employer
A coworker
A device manufacturer or maintenance team
A worksite owner or operator
A third-party services team or vendor, such as an external construction vendor
Do not underestimate the long-term harm that an injury can cause. Even seemingly harmless injuries such as minor bumps or bruises should be thoroughly checked by a doctor, and speak with an attorney to collate your medical treatment records and expenses. Some injuries only manifest themselves days, weeks, or even months after the fact, and a failure to identify, treat, or include accident-related injuries in a claim can leave you out-of-pocket for accident-related expenses that otherwise may have been covered by the at-fault party's insurer.
Contact the Philadelphia Falling Object Injury Lawyer with Villari, Giannone and Matteo Today for Assistance with Your Case
Our dedicated team is just a call away. It can be difficult to handle an accident claim while you are injured, and dealing and negotiating with teams of professional lawyers, auditors, and assessors can be daunting, especially when you know those teams are out to minimize their liability in your accident case. With Villari, Giannone and Matteo on your side, you can rest assured that you are getting the experienced legal representation you deserve, so call us today to set up a free case consultation with one of our Philadelphia falling object injury lawyers.
Frequently Asked Questions About Falling Object Injury Accidents
By when must I file my claim?
Different insurers and companies have different rules, but in most cases, you must notify your employer within two weeks of an accident, and you must intimate your employer's worker's compensation insurance company of your accident within 30 to 60 days of your accident. A failure to meet these deadlines can irreparably harm your case, so contact us as soon as you can so that we can get the investigation and evidence collection parts of your case underway immediately.
What kinds of evidence do I need?
Since accidents can be caused in many ways, in many settings, by many different entities, we will strive to gather photo and/or video evidence of the accident, as well as eyewitness testimony, workplace maintenance logs, worker histories, compliance reports, and any other forms of evidence that we can use to back up your claims and prove how and why your accident occurred and who was responsible for causing it. This process can take time and it requires an understanding of workplace accident and personal injury laws so contact Villari, Giannone and Matteo for legal assistance today.
"Want to thank all of you once again not only for your professional services but your friendship and feeling like family through all of these past four years as we fought to rebuild Stefanie's life. I could not have made a better choice for helping us through this ordeal."

Karl

"They are all very helpful, caring and they do everything to try to make sure you as a client are OK and get you what you deserve. I would recommend them to anyone. They are a great law firm."

Tiffany

"I will happily be recommending your firm to anyone who may need your help in the future because of Jen, Eric and Brian."

Michelle
Hear What Our Clients Have to Say