Philadelphia Construction Accident Lawyer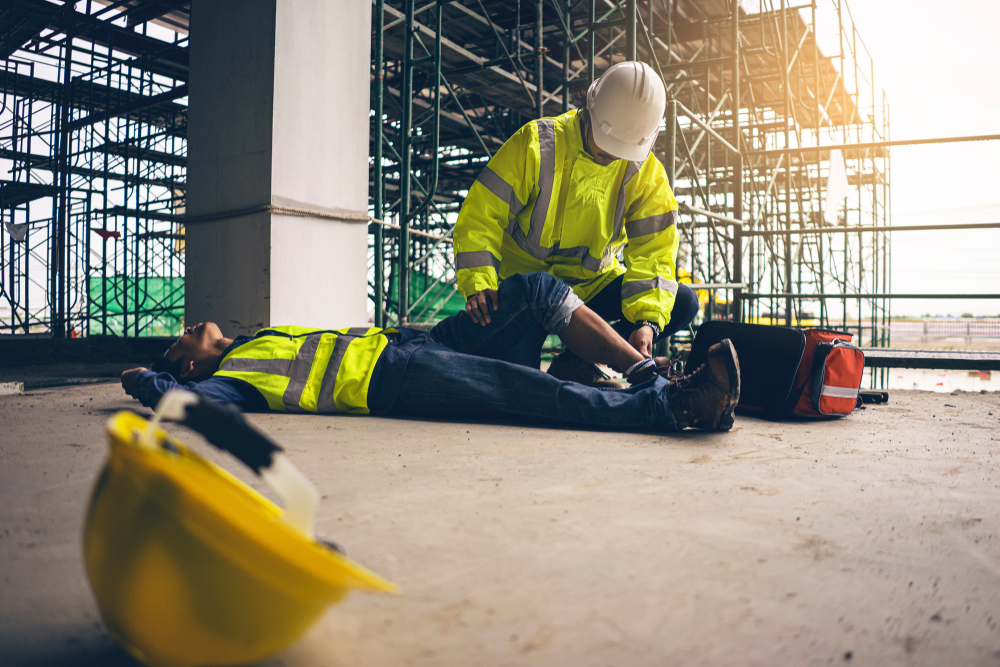 Were You Injured Working at a Philadelphia or New Jersey Construction Cite? Contact An Experienced Construction Injury Attorney For A Free Consultation About Your Case Today
High-rise buildings. Road work. Shopping malls. Housing projects. Serious accidents can occur at any time during all of these construction projects. And when they do, injury victims need to make sure they take steps to protect their rights. Recent changes in the law have made it harder to recover financial compensation from general contractors and/or project owners. To successfully handle these personal injury cases, your Philadelphia construction accident lawyer needs to understand not only the law but also the complexities of construction projects and the relationships between the general and subcontractors.
Our construction site accident attorneys at Villari, Giannone and Matteo have more than a quarter century's experience representing workers who have been seriously injured during construction work. We know how the legal system works and what needs to be done to obtain fair compensation.
Common construction accidents
Construction accidents cover a wide range. Some of the most common – and most severe – construction accidents include:
Falls from a height
Falling object injuries
Forklift accidents
Electrical accidents
Burn injuries
Power tool accidents
Asbestos exposure
Crush injuries
ed by object (heavy machinery, falling debris, etc.)
Excavation or ditch collapse
There are many other types of construction accidents. No matter what kind of accident you're dealing with, make sure your injury receives the attention it rightfully deserves. Make sure you schedule a free consultation with our law firm today.
Why Choose A Philadelphia Construction Accident Lawyer From Our Firm
Understanding what to do after a construction accident can be confusing. That's why it's critical that you contact us as soon as possible. Depending on the circumstances of your accident, you may be able to pursue a third-party claim against the person or company that caused your injury.
Third-party construction accident claims often involve injuries caused by someone working for a different company than the one that employs you. These types of injuries are common at construction sites since there are often several different contractors and subcontractors working at the same site. A third-party claim could also target a negligent property owner, a manufacturer of defective equipment, or any other party whose negligence played a role in your accident.
You have too many things to worry about after your construction accident. The last thing on your mind is whether or not you hired the right attorney. We always put our clients' best interests first. If you have a question about your case, you can reach us at any time. We're here for you when you need us.
"Want to thank all of you once again not only for your professional services but your friendship and feeling like family through all of these past four years as we fought to rebuild Stefanie's life. I could not have made a better choice for helping us through this ordeal."

Karl

"They are all very helpful, caring and they do everything to try to make sure you as a client are OK and get you what you deserve. I would recommend them to anyone. They are a great law firm."

Tiffany

"I will happily be recommending your firm to anyone who may need your help in the future because of Jen, Eric and Brian."

Michelle
Hear What Our Clients Have to Say