Philadelphia Lyft & Uber Accident Lawyer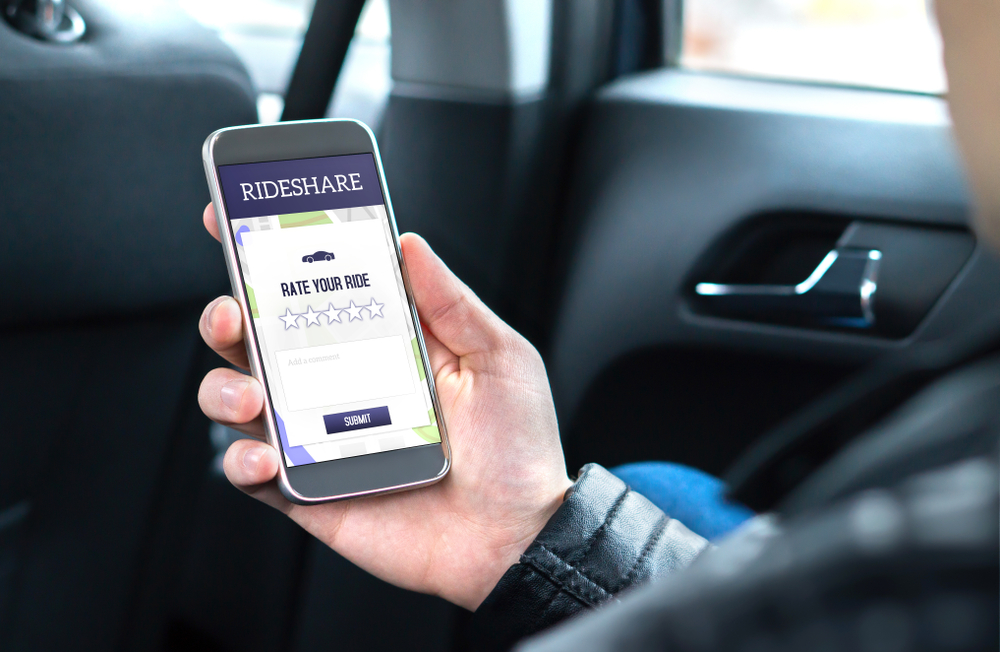 Get compensation for you rideshare crash
Have you been hurt in a ridesharing car accident in Philadelphia? Did an Uber driver crash into your car? Or maybe you were driving a Lyft vehicle when rear-ended by another car? Or were you walking down the street when a driver working for another ridesharing company caused your pedestrian accident?
Whatever the circumstances of your crash, make sure you have an experienced, Philadelphia ridesharing accident lawyer on your side. Make sure you contact Villari, Giannone and Matteo Our experienced attorneys don't settle for less. We fight to win. Insurance companies know this. That's why many agree to negotiate with us. If not, we're prepared to take them to court.
Circumstances surrounding your ridesharing accident
First, it's important to consider the circumstances involving your Philadelphia ridesharing accident. Different rules apply depending on many factors, including:
Were you a passenger in the ridesharing car at the time of the crash?
Were you a pedestrian or cyclist hit by a ridesharing driver?
Were you driving another vehicle when a ridesharing car struck your car?
Were you driving the ridesharing car and were injured?
Was the ridesharing driver's app on or off at the time of crash?
Was the ridesharing driver off duty?
Or was the ridesharing driver driving to pick up a customer?
Each one of these questions can have a bearing on your case, particularly in terms of figuring out the complexities of which liability and other insurance coverage will apply to the crash. That's why our law firm takes the time to find the answers to each question.
Common causes of ridesharing accidents
Perhaps the most important issue to consider is how your accident happened. What the ridesharing driver was doing at the time of your crash can have a significant impact on the outcome of your case. That's why we take the time to find out exactly what happened. Some of the most common causes of ridesharing accidents in Philadelphia include:
Speeding
Reckless driving
Texting while driving
Looking for directions while driving
Operating a cellphone while driving
Driving under the influence of alcohol or drugs
Whatever the cause of your ridesharing accident in Pennsylvania, we're prepared to do the work that needs to be done to uncover the truth. It's what sets us apart from many other Philadelphia ridesharing accident lawyers. We take nothing for granted. We dig deeper for the truth.
Our Philadelphia ridesharing accident attorneys fight to win
Don't underestimate the complexity of your ridesharing crash. What might seem like an open and shut case can quickly spiral out of control. The driver who caused your crash might deny doing anything wrong. They might even try to point the finger at you and blame you for causing the collision.
Then there are the insurance companies, the ridesharing companies and all of their attorneys. They know there's often thousands or even millions of dollars in accident-related expenses. That's why they often do everything they can to reduce or deny your claim.
That's not right. That's why you can count on us to do everything we can to demand the financial compensation you rightfully deserve. Put your trust in a Philadelphia, Pennsylvania ridesharing accident lawyer who puts your needs first. Contact Villari, Giannone and Matteo and schedule your free case evaluation at our Philadelphia office.
"Want to thank all of you once again not only for your professional services but your friendship and feeling like family through all of these past four years as we fought to rebuild Stefanie's life. I could not have made a better choice for helping us through this ordeal."

Karl

"They are all very helpful, caring and they do everything to try to make sure you as a client are OK and get you what you deserve. I would recommend them to anyone. They are a great law firm."

Tiffany

"I will happily be recommending your firm to anyone who may need your help in the future because of Jen, Eric and Brian."

Michelle
Hear What Our Clients Have to Say