Philadelphia Medical Malpractice Lawyer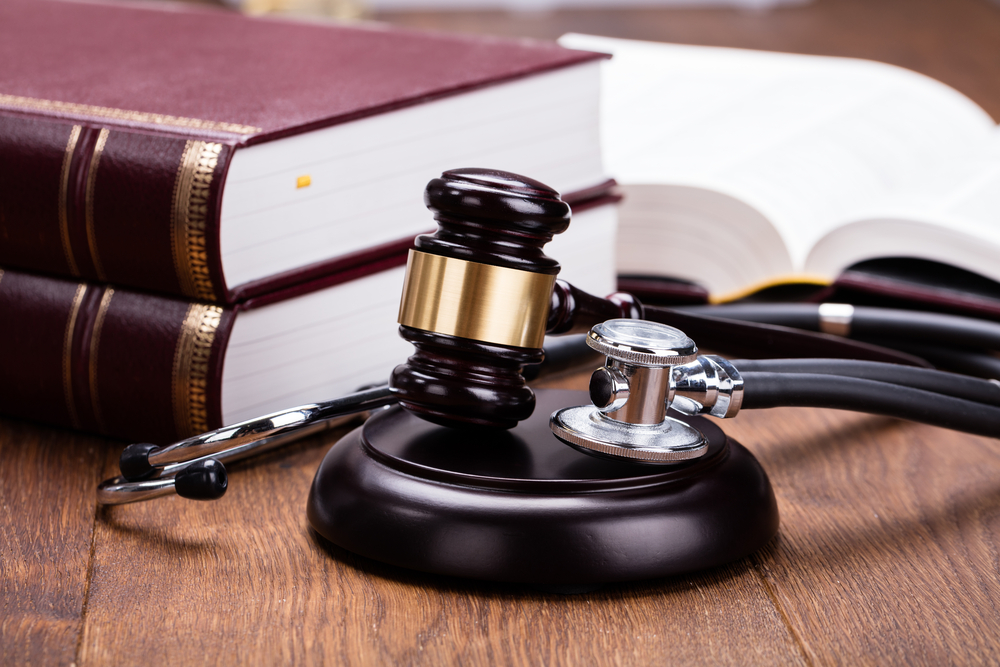 Get compensation for birth injuries and hospital infections
We trust physicians and other health care providers to care for us and make us better.  But what happens when these professionals fail to uphold accepted standards or rules of medical care? You or your loved ones suffer because of their negligence and mistakes.
You shouldn't have to suffer because of someone else's mistakes. You deserve to be compensated for your injury. You deserve to be treated with dignity and respect. You deserve Villari, Giannone and Matteo
With offices in Philadelphia, Conshohocken, and Marlton, we serve injured patients throughout Pennsylvania, New Jersey, and nationwide. Our dedicated medical malpractice lawyers understand how the legal system works and know what needs to be done to successfully resolve your case. If you've been hurt, you need to contact us right away.
Cases we handle
Medical malpractice cases cover a wide range. But in general, the main thing they have in common involves a medical professional acting in a reckless or negligent manner. More specifically, common medical malpractice cases include:
Doctors Mistakes
Physician Assistant Mistakes
Nurse Practitioner Mistakes
Midwife Mistakes
Nurse Mistakes
Wrong or Delayed Diagnosis
Wrong or Delayed Treatment
Opioid Injury
Don't underestimate the complexity of your case. Make sure you receive the attention you deserve after your injury or illness. Contact us and schedule your free case evaluation today.
Medications prescribed by doctors can cause powerful, adverse reactions. Many people become seriously ill due to a medication error. And in certain extreme cases, patients can die due to taking the wrong medication or a dangerous drug.
These mistakes often occur because of errors made by nurses or pharmacists. Sometimes, the medical personnel gives someone the wrong medication. Other times, physicians or other medical professionals fail to take into account adverse drug reactions between several drugs.
Pharmaceutical manufacturers are also often to blame. Some drug companies rush their products to the market without doing enough drug testing. As a result, dangerous drugs make their way into people's medicine cabinets, causing serious injuries or fatalities.
Mistakes made by surgeons can cause serious health problems. And what makes these injuries so frustrating is the fact that many surgical errors can be prevented. That's because many surgical errors occur because of the negligent or reckless behavior of surgeons, anesthesiologists, nurses and other medical professionals working in the operating room.
Some of the most common – and often most serious – surgical errors include:
Surgical error resulting in dangerous infection
Operating on the wrong patient
Performing the wrong operation
Leaving surgical instrument inside patient
Surgeon operating under the influence of alcohol or drugs
Hospitals can be dangerous places for patients. That's because people recovering from surgery or an illness can sustain an injury which makes their medical condition worse. And in nearly every case, these injuries could have been prevented.
The reasons why hospital injuries occur vary. But in general, hospital injuries occur because an employee at the hospital (whether it was a surgeon, nurse or a janitor) makes a mistake that results in a serious patient injury. Examples of hospital injuries include:
Patient malnutrition or dehydration
Patient allergic reaction to medication
Patient falls out of hospital bed
Patient slips and falls on liquids left on floor in hospital
Abuse or neglect of patients by hospital staff
Improperly trained doctors, physician assistants, nurses or nurse practitioners
Doctors Mistakes
Doctors are not perfect. They make mistakes. And when they do, the effects can be devastating. That's because mistakes made by doctors can significantly affect the health and well-being of people seeking treatment from doctors.
Medicine is not an exact science. But in so many cases, these errors are preventable. That's because many doctor mistakes are due to a doctor's negligent or reckless actions.
Examples of mistakes made by doctors can include prescribing the wrong medication or prescribing a medication that causes adverse or allergic reactions. Other times, people sustain an injury or illness due to a doctor misdiagnosing or delaying treatment of a patient.
Wrong or Delayed Diagnosis
Diagnosing what's wrong with someone suffering from a serious illness or injury is essential to getting the right treatment in a timely manner. That's why a delay in diagnosis or misdiagnosis can have such serious consequences.
One of the most common – and most serious – examples of delayed diagnosis or misdiagnosis involves cancer. If doctors do not detect cancer soon enough, the patient's life is at risk. Even a patient who survives may have to undergo debilitating or invasive treatments that could have been avoided if the cancer were caught sooner.
Misdiagnosis cases are often linked to surgical errors. If a doctor misdiagnoses a patient, the wrong surgical procedure and treatment will be performed. As a result, the original illness goes untreated and additional health problems may occur due to the wrong surgical procedure being performed on a patient. In each case, our attorneys can demand justice for you.
Wrong or Delayed Treatment
People suffering from serious illnesses and injuries need the right treatment right away. That's why the wrong treatment – or the right treatment not done in a timely manner – can have such devastating consequences.
Misdiagnosis is a common reason why people receive the wrong treatment. But it's not the only reason why such mistakes occur. Sometimes, medical professionals are inexperienced and perform the wrong medical procedures. Other times, nurses and other medical professionals cannot read the doctor's handwriting and perform the wrong procedure.
Another common reason why people don't receive medical treatment right away has to do with crowded emergency rooms and hospitals. Sometimes, seriously injured or sick people have to wait hours or days (or even longer) to receive medical treatment. And such delays can be dangerous, whether it's delayed treatment for a car accident, gunshot wound or cancer.
Opioid Injury
The opioid crisis has affected many people throughout the country. Every day, people of all ages from all walks of life die from opioid overdoses. That's why many health and government agencies have made fighting our country's opioid crisis a top priority.
But one aspect of the opioid crisis that sometimes gets overlooked involves the role doctors play in making the opioid addiction problem worse. Far too often, many doctors prescribe oxycodone, hydrocodone and other highly addictive pain killers. Suddenly, people who have never had a drug problem in their life become addicted to opioid medications.
If you believe a doctor unnecessarily prescribed an opioid medication that resulted in serious health problems for yourself or a fatality of a loved one, contact our law firm and schedule a free case evaluation. You may have a legitimate legal case.
How We Can Help You
Medical negligence is a difficult area of law that requires great legal expertise and experience. Early intervention is essential if you believe that you have been injured due to the negligence of a doctor, nurse or hospital.
Our experienced medical malpractice lawyers, nurse-paralegal staff and extensive medical expert consultants can get you the answers and compensation you deserve. We know how to investigate claims. We know which experts to consult with on cases. And we're not afraid to take legal action against hospitals, insurance companies or anyone else who stands in our way.
We take our work seriously at our law firm. We vigorously fight for injury victims' rights. That's because we realize what's at stake. "This isn't just about money," attorney Peter Villari said.  "This is about someone's life."
"Want to thank all of you once again not only for your professional services but your friendship and feeling like family through all of these past four years as we fought to rebuild Stefanie's life. I could not have made a better choice for helping us through this ordeal."

Karl

"They are all very helpful, caring and they do everything to try to make sure you as a client are OK and get you what you deserve. I would recommend them to anyone. They are a great law firm."

Tiffany

"I will happily be recommending your firm to anyone who may need your help in the future because of Jen, Eric and Brian."

Michelle
Hear What Our Clients Have to Say