Philadelphia Texting Accident Lawyer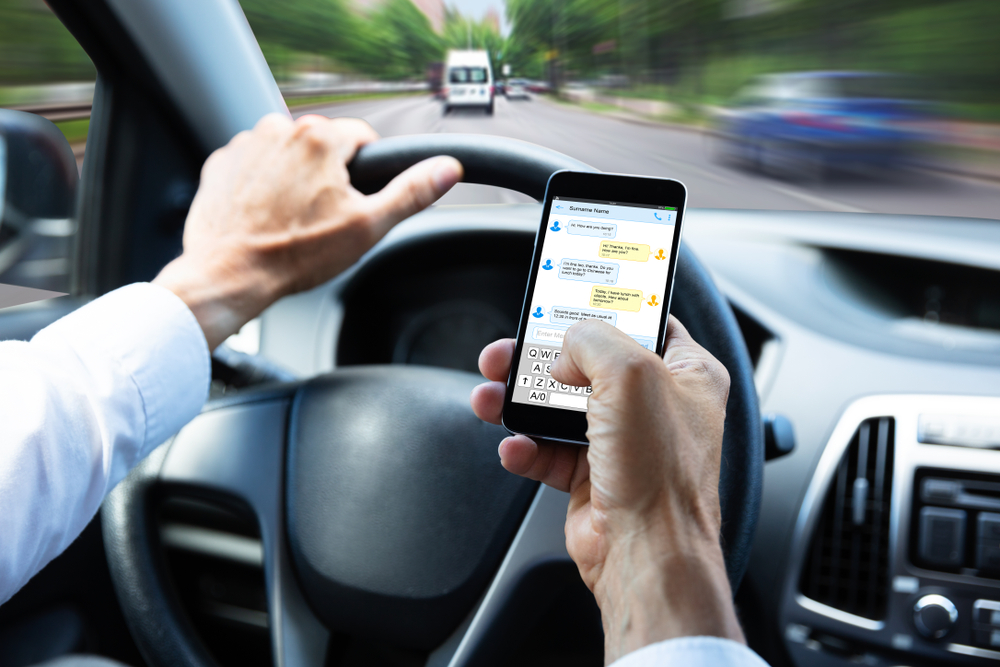 Our lawyers hold distracted drivers accountable
In recent years, one of the leading causes of car accidents nationwide has become texting while driving. That's why many states have passed laws that ban all drivers from texting while driving. Such states include Pennsylvania and New Jersey.
Unfortunately, some drivers ignore those rules and text and drive anyway. And when they do, many of them cause serious auto accidents. That's where we come in. The accident attorneys at Villari, Giannone and Matteo can help if you or a loved one has been injured by a texting driver.
Based in Philadelphia and serving accident victims in Pennsylvania and New Jersey, our law firm has extensive experience handling many different types of car accidents, including ones caused by texting drivers.
Why texting while driving is so dangerous
Many people like to think they can multitask. But the truth is drivers cannot safely drive while reading or writing a text message. Study after study has found that drivers who text while they drive cannot focus on what's happening around them.
As a result, texting drivers take longer to stop or slow down. In some case, texting drivers take their eyes completely off the road for several seconds. As a result, these drivers often cause serious car accidents because they often don't slow down when they crash into another car.
Common types of car accidents associated with texting drivers include:
Rear-end accidents
Head-on collisions
Intersection accidents
How a lawyer can help you
You might think you don't need a lawyer if a texting driver crashed into your car. Since the other driver clearly caused your crash, all you have to do is contact the police after your crash and they will take care of everything, along with insurance companies, right?
Don't be so sure. In most cases, texting car accidents turn out to be very complicated. The texting driver might deny that he or she was texting at the time of the accident. And insurance companies often do anything they can to reduce or deny accident claims.
We know how to hold texting drivers accountable for their actions. We request phone records to prove that the other driver was texting at the time of your accident. And we're not afraid to take insurance companies to court if necessary.
Remember, you didn't do anything wrong. You deserve to be compensated for your crash. Contact us and schedule your free case evaluation. We're here for you when you need us most.
"Want to thank all of you once again not only for your professional services but your friendship and feeling like family through all of these past four years as we fought to rebuild Stefanie's life. I could not have made a better choice for helping us through this ordeal."

Karl

"They are all very helpful, caring and they do everything to try to make sure you as a client are OK and get you what you deserve. I would recommend them to anyone. They are a great law firm."

Tiffany

"I will happily be recommending your firm to anyone who may need your help in the future because of Jen, Eric and Brian."

Michelle
Hear What Our Clients Have to Say